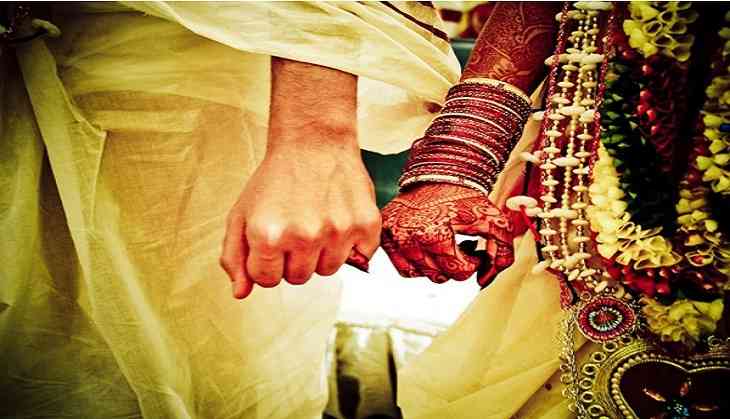 Under the Mukhyamatri Samoohik Vivaah Yojana (mass marriage scheme), 64 couples tied the knot in Moradabad, Uttar Pradesh, on 8 March.
"34 couples belonged to Muslim community while 30 are of Hindu community. They were given a certificate, Rs 20,000 cheque and goods of basic necessity like blanket, utensils as directed by the state government," Moradabad Municipality City Commissioner Avnish Kumar told ANI.
Sharma informed that Moradabad municipality received 110 applications, out of which 74 were shortlisted for the mass marriage scheme.
The administrative officers and the MLAs present at the mass marriage event blessed the newlyweds.
Women belonging to Scheduled Caste, Scheduled Tribe, Other Backward Class, the minority category, and poor households of general class were married under the scheme, at the Panchayat Bhavan.
-ANI