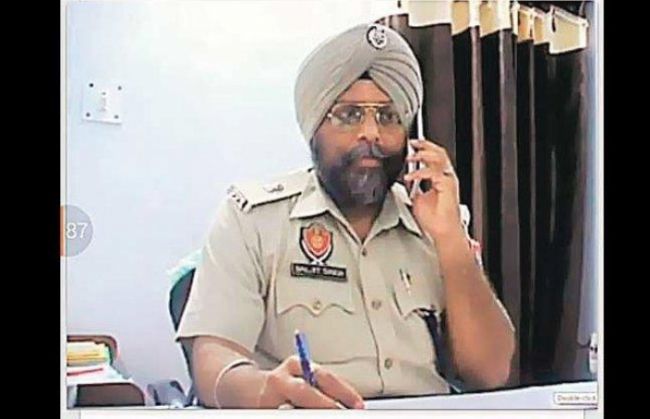 Police officer Baljit Singh was martyred in the line of duty, fighting terrorists at the Gurdaspur police station on 27 July. His family, who lost its patriarch, 34 years ago at the height of Sikh militancy, said they will not hold Singh's cremation, lest the government provides employment to his children.
Baljit Singh's father, police officer Achhar Singh too was killed by militants during the height of militancy in Punjab in 1984. Kulwant Kaur, wife of the slain SP (Detective), said the family had suffered a lot after the death of her father-in-law. It took Baljit Singh two years to secure a job.
Now that the family has lost him too, they do not want Baljit Singh's children to go through the same ordeal.
Kaur also charged that the state government did not provide sophisticated weapon to the police force for fighting militants.
SSP Ashish Chaudhary, when contacted, said he was not aware of any such demand and will inquire into it.
Seven persons - four civilians and three policemen including Baljit, were killed by heavily-armed militants who stormed a police station in the district on 27 July.
The Punjab government has announced that the next of kin of each member of the police force who lost their lives in the operation would be given government jobs.
In addition, the bereaved families would also be given financial assistance to the tune of Rs 10 lakh each.
Baljit had joined the force in 1985 as ASI following the death of his father. He served as SHO Phagwara and with vigilance department in Mansa before taking up the post of Deputy Commandant in 7th IRB Battalion. Baljit is survived by son, Maninder Singh (24), daughters Parminder Kaur (22) and Ravinder Kaur (20).
(With inputs from PTI)