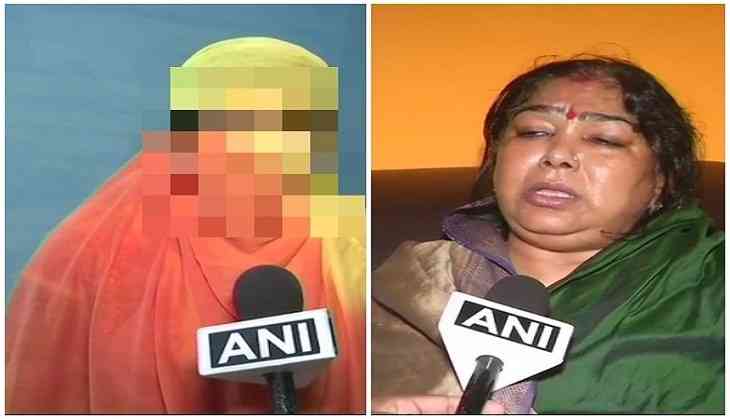 The Unnao rape case took a new twist on Wednesday, the rape victim and her family, who stayed at government guest house in DM's guest alleged that the DM had locked them in a room and didn't serve them water.
The teenage rape victim who alleged that she was gangraped by the BJP MLA Kuldeep Singh Sengar and his brother Atul Sengar, last year in July month said, "I appeal to CM Yogi Adityanath to provide me justice. The DM has confined me to a hotel room, they are not even serving me water. I just want the culprit to be punished."
The girl's mother also said the family won't return to Makhi village until the situation was normalised. "We will not return to the village until the situation is normal. The MLA and his associates must be planning something. No one in the village will dare support us. No one will raise voice against the MLA and his family. They hold all administrative posts in the village," quoted saying to The Indian Express.
However, the Lucknow ADG Rajeev Krishna said full security will be provided to the rape victim's family. "The family will be provided full security. They have a relative in Delhi. It is their decision if they want to live here in Unnao or in Delhi," Krishna, who is heading the SIT in the Unnao rape case, said.
Meanwhile, the BJP MLA's wife, Sangeeta Sengar when met Director General of Police (DGP) OP Singh on Wednesday morning and demanded a narco test of the rape victim and her family. Mrs Sengar also asked for narco test on her husband to prove his innocence. "There's a political motive behind this. Make my husband and girl (rape victim) undergo narco test. My daughters are traumatised. We're being mentally harassed. No evidence has been presented yet, still he's being labelled as a rapist," Sangeeta said.
"My husband is innocent. If he is proven guilty, the entire family will give up their lives. The way evidence is being hidden, it is not correct, we want justice," she added.
Let us tell you, this alleged rape case came into limelight when the teenager rape victim tried to commit suicide outside CM Yogi Adityanath's residence on Sunday. However, no FIR has been lodged against the Bengal. His younger brother has been arrested after the victim's father died in the police custody on Monday.
The Special Investigation Team (SIT) of Lucknow Police reached Unnao on Wednesday, to investigate the custodial death of the father of the woman. The SIT report will send the report by the Wednesday evening.