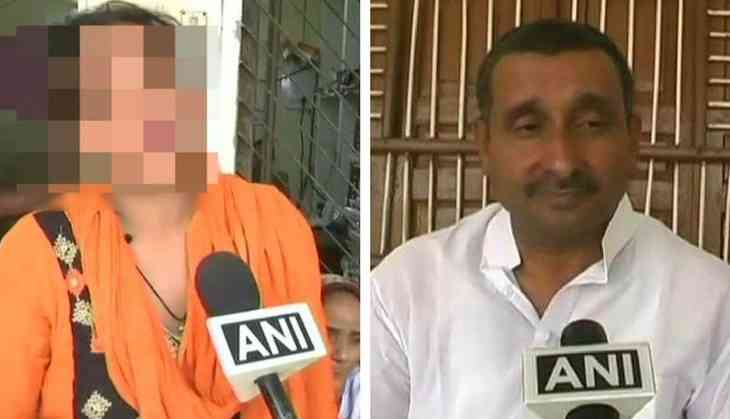 The Unnao gangrape case accused, BJP MLA Kuldeep Singh Sengar, was taken into custody by the CBI on Friday for questioning. Every day the case takes new twist and turns, where something new gets disclosed. It is said that earlier, the accused MLA and the victim family had a 'friendly relations' In the village of Machhi, both the families houses are in front of each other. The teenage rape victim girl and her siblings used to him call 'Bhaiya'.
However recently, the Allahabad High Court on Friday has ordered the arrest of BJP MLA Kuldeep Singh Sengar for allegedly raping a 17-year-old girl last year.
Last year, in the month of June, the MLA called her to his home to talk about giving her job. After which, he went to the house of the rape accused BJP lawmaker along with her relative when the MLA raped her. In the interview given to The Indian Express, the victim mentioned the relationship between the two families and those incidents, and he allegedly gang-raped with her last year.
The 17-year-old rape survivor said, "It's a matter of June 4 last year. I was asked to go to a room where he raped me. Later, I was threatened that if I disclose anyone about this, my father and family would be killed. I did not tell anyone about it. However, a few days later on 11 June some of his men kidnapped me. He gang raped me for a few days again and sold me to out. From there I was saved. "
The alleged rape case has been referred to the CBI by the UP government. A case was being registered against the accused MLA on Thursday and was detained by CBI for the questioning. The police have registered a case against the MLA in several streams including POCSO. The victim's father died on Monday in police custody. After which, the accused BJP MLA's Kuldeep Singh Bengar's brother Attul Sengar was held by the cops.
The victim said, "We used to call me brother. Our uncle used to be with him". The victim told that after the gangrape incident last year when he returned home, she went to her relatives home in Delhi. The victim said, "For the first time in Delhi, I told my aunt about this incident, after which she informed her uncle about the whole incident."
Also read: Unnao gangrape case: Allahabad HC directs arrest of BJP MLA Kuldeep Singh Sengar accused in a 17-year-old teenage girl