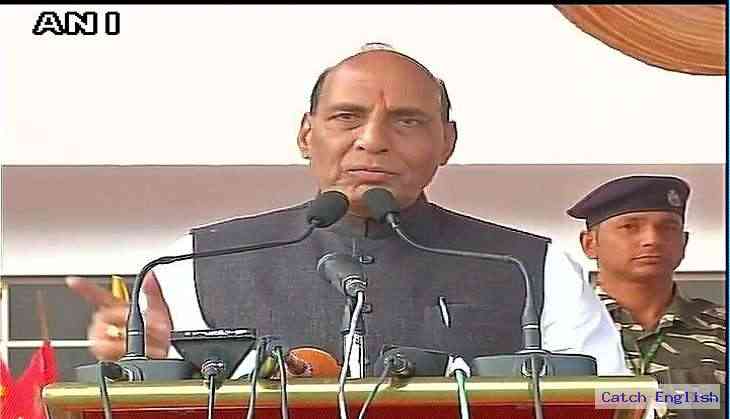 Hitting out at its political rivals for being immersed in corruption, Union Home Minister Rajnath Singh on Tuesday asserted that none of the party Chief Ministers has ever been involved in any scams, adding that it was unfortunate of Uttar Pradesh to be governed by such (corrupt) governments.
"If one is accused of such charges, he should quit politics and should not rejoin till he comes up as clean," Singh said while addressing a rally.
Urging the people to come out in party's support, Singh said Uttar Pradesh voted for the BJP in 2014 Lok Sabha elections also.
"Barring a few parliamentary regions, the entire Uttar Pradesh voted for the Bharatiya Janata Party ( BJP) in 2014," he said.
Hitting out at the Samajwadi Party (SP), Singh said Uttar Pradesh did not witness any development despite of 15-20 people of a family in power.
"Why did development not take place in the region which had 15-20 people of the same family in power?" he said.
Singh also put his focus on other requirements that the state has been longing for including waiving off farmers' loans, free education for girls till graduation etc.
The campaigning for the second phase of assembly elections ended yesterday evening.
The voting will be held on 15 February. 67 seats spread over 11 districts will go to polls in this phase.
The first phase of polling was held on Saturday with a 64 percent voter turnout.
The first phase included 73 constituencies with a total of 839 candidates in the fray.
-ANI