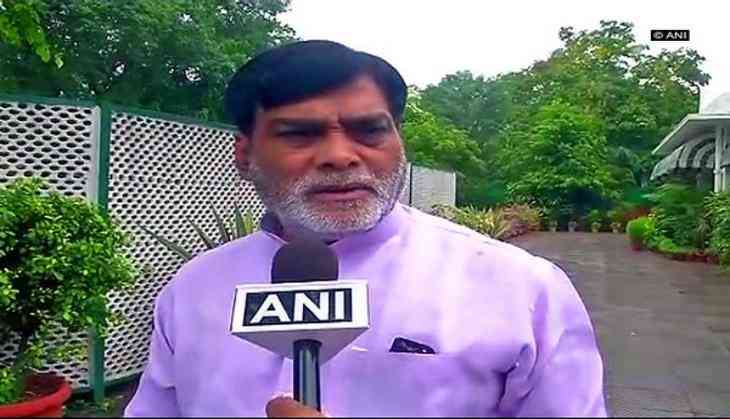 Condemning the Bihar's incident where a girl was gangraped and thrown out of a moving train, Union Minister of State for Rural Development Ram Kripal Yadav on Monday said that Bihar's condition was deteriorating with criminals moving around without any fear of the administration and law.
"The condition in Bihar is deteriorating and the law and order is nowhere to be found. The criminals are no more afraid of the government or the police. Every other day similar incidents are witnessed in the state and the culprits are fearless as if they know they will never get caught," Yadav told ANI.
Expressing similar sentiment, former president of Delhi Mahila Congress and ex-Chairperson of Delhi Commission for Women (DCW) Barkha Shukla Singh said that such incidents have turned very common in Bihar and the state government should pay attention to them.
"The question is where were the other passengers and the police personnel. And this indicates our girls are not safe. The point is where the women should get safety," Shukla added.
She further said that Bihar Chief Minister Nitish Kumar must pay heed to the concern of women safety.
"These criminals are roaming freely with confidence. Most strict actions should be taken against the culprits," Shukla added.
A Class X girl was allegedly gangraped by a group of six people and thrown out from a moving train before it reached Bihar's Kiul junction.
The girl's condition was said to be critical and a team of doctors was continuously monitoring her health at the Patna Medical College and Hospital (PMCH).
The girl hails from Lakhochak village in the Lakhisarai district.
She stepped out on Thursday night to answer the nature's call and was captured by a group of six people.
The accused took her to the Vanshipur Railway station and boarded a local train.
As the Kiul Junction approached, they threw her from the moving train in the wee hours of Friday.
Bihar Chief Minister Nitish Kumar has assured the girl of bringing the perpetrators of this horrific crime to justice.
-ANI