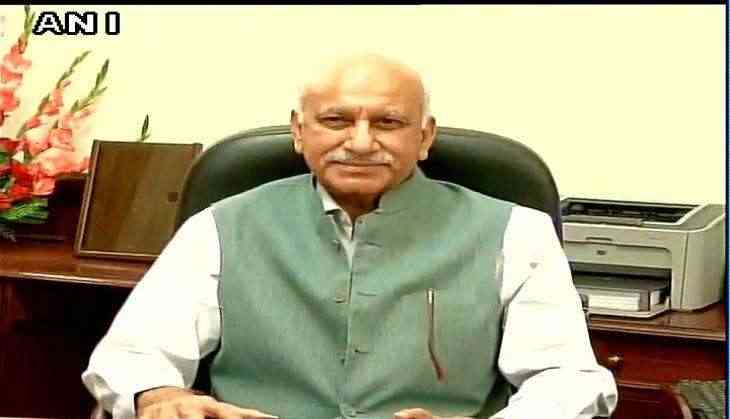 Refuting all the allegations levelled by Congress president Rahul Gandhi on Prime Minister Narendra Modi over controversial Rafale deal, Minister of State for External Affairs MJ Akbar has said that one cannot corner anyone with lies and there is no truth in the accusations.
Putting the entire onus on the United Progressive Alliance (UPA) government, Akbar stated that Memorandum of Understanding (MoU) regarding the Rafale deal took place when the UPA was in power in 2012.
Speaking to ANI, Akbar said, "You cannot corner anyone with lies. For that, you need truth. Rahul Gandhi and his family are stuck in Bofors scam for so many years because there was truth in it. Sometimes, I feel he has lost his balance due to elections."
"They say that the deal between Dassault and Reliance took place a few days before signing, which is absolutely untrue. Memorandum of Understanding took place when UPA was in power in 2012," he added.
Gandhi had launched a scathing attack on the central government following a statement made by French President Francois Hollande where the latter had stated that it was the Indian government who proposed the name of Anil Ambani for the Rafale deal.
The Congress president had said that his party is "absolutely convinced" that Prime Minister Narendra Modi is "corrupt".
The former French president, François Hollande in an interview to a media house on Friday, had contradicted Indian government's claim that the agreement between Dassault and Reliance was a commercial pact between two private parties and the government had nothing to do with it.
-ANI