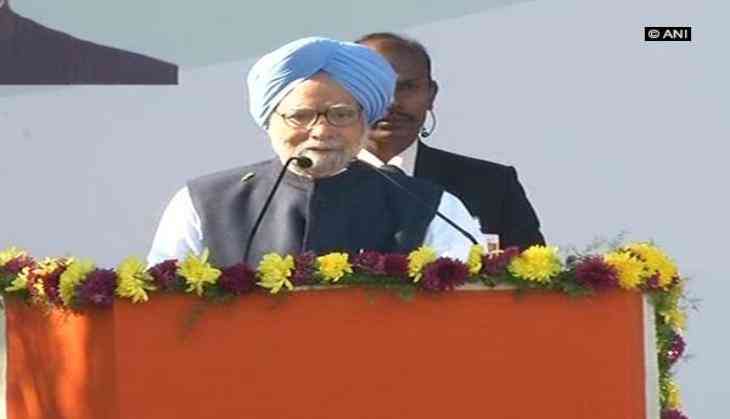 Congratulating Rahul Gandhi for taking over as the new Congress president, former prime minister and party veteran leader Manmohan Singh on 16 December said under the former's leadership the party will scale new heights of glory.
Dr Singh also expressed gratitude to former party chief Sonia Gandhi for keeping the party united from past 19 years.
"Now that Sonia Ji is handing over reins of the party to Rahul ji, we salute Sonia Ji for uniting the leadership, something that she has been doing since 19 years. Rahul Ji will bring a new sense of dedication and commitment as party president," he said, while addressing the gathering here after Rahul took over as the party president.
"In Rahul Gandhi's distinguished leadership, our party will scale new heights of glory. I convey my best wishes to him and all Congress workers," he added.
The Congress leader further said that the change in guard came at a time when there are certain disturbing trends noticeable in politics.
"As a distinguished academic pointed out that there are dangers that politics of fear will take over politics of hope, Rahul ji, we depend upon you to transform and sustain politics of hope," Dr Singh said.
Echoing similar sentiments, Mullappally Ramachandran, the Chairman of the Congress's central election authority, also congratulated Rahul for beginning his term as the party chief and also commended Sonia Gandhi for carrying the responsibility of party well till now.
Ramachandran, after handing the certificate of party president to Rahul, said his election for the topmost position reflects the action and hopes of the Congress workers all over the country.
-ANI