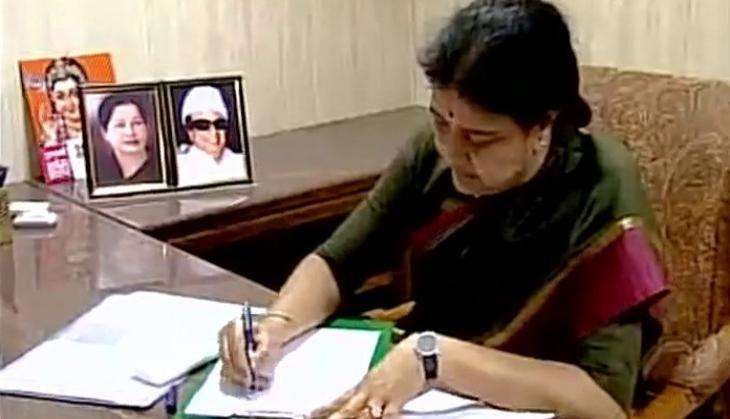 Uncertainty over induction of All India Anna Dravida Munnetra Kazhagam (AIADMK) general secretary V.K. Sasikala as Tamil Nadu Chief Minister continued even on 7 February as Governor Ch. Vidyasagar Rao is still in Mumbai.
If the sources are to be believed, Governor Rao won't be going to Chennai.
Ex-chief minister of the state O. Panneerselvam tendered his resignation which was accepted by the governor on 6 February, paving way to Sasikala's escalation as chief minister.
The uncertainty is likely to have risen after the Supreme Court yesterday said that the verdict in the disproportionate assets case will be delivered within a week.
Sasikala is the second accused, and next to late chief minister J. Jayalalithaa in the case.
A Public Interest Litigation (PIL) was filed yesterday by a Chennai resident in the apex court seeking a stay over Sasikala's swearing-in, claiming that she had been convicted under the Prevention of Corruption Act, 1988, for amassing wealth disproportionate to her income.
The petitioner said he filed the plea in the interest of people of Tamil Nadu and to maintain the peace in the state.
After Jayalalithaa passed away on December 5, 2016, Sasikala, who was her shadow for nearly three decades, was elected General Secretary of AIADMK on December 29 and elected leader of its legislature party on Sunday.
--With ANI inputs