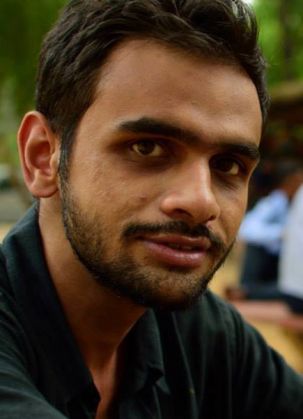 Umar Khalid, the JNU student arrested for sedition and released on bail, has filed a police complaint after reports that Meerut-based activist Amit Jani had sent "10 sharpshooters" to the university to shoot him and JNU students' union president Kanhaiya Kumar.
Last month, Amit Jani had said Umar Khalid and Kanhaiya Kumar should leave the JNU campus by 31 March or face death. After his 'deadline' expired on Thursday, he said in Meerut on Friday that he had sent men to JNU to assassinate Umar and Kanhaiya, according to The Telegraph.
Jani told news channels on Friday: "I have no fear for defending my country against anti-nationals."
Kanhaiya Kumar, also arrested for sedition and released on bail, has been facing several threats since his release.
According to a source close to Umar, the police have filed a diary entry of his complaint, but there is no FIR as yet. Umar and Kanhaiya have both refused police security on campus.
"He (Umar) has not requested for police to enter the campus, his complaint is for the police to act against Jani," said Umar's friend.
Amit Jani is the chief of the Uttar Pradesh Navnirman Sena and has several cases against him in UP and Uttarakhand for clashes with BSP, Congress and Hindu Mahasabha activists.
Kanhaiya was to visit Aligarh Muslim University on Saturday but postponed his trip after violent protests there by the ABVP.