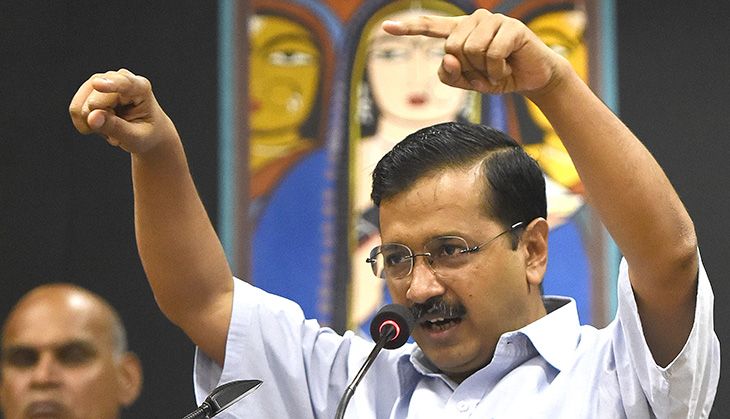 Udegi Dhool, a film that depicts the spectacular rise of Delhi Chief Minister Arvind Kejriwal, will premiere at the Toronto International Film Festival, one of the world's most celebrated events, in September.
Directed by Mumbai-based Khushboo Ranka and Vinay Shukla, Udegi Dhool is 95-minutes long, and has been edited from 400 hours of real behind-the-scenes footage shot through a year.
"India is the biggest consumer of news and film, and yet journalism informs so little of our cinema," an international news agency quoted Ranka.
"We worked as ordinary citizens armed with the tools of journalism - a camera, a mic and curiosity," said Shukla.
The movie, which was in post-production for two years, will take viewers in the middle of heated arguments and campaign strategies of the Aam Aadmi Party (AAP), following activists, politicians and academics on their best and worst days.
The film navigates through the absurdities, trials and chaos of Indian politics and as they reveal their agenda, intentions and ambitions, reports the news agency.
According to the report, it was earlier called Proposition for a Revolution, and was supported by a crowd funding campaign in India. The Toronto festival will be held between 8 and 18 September.