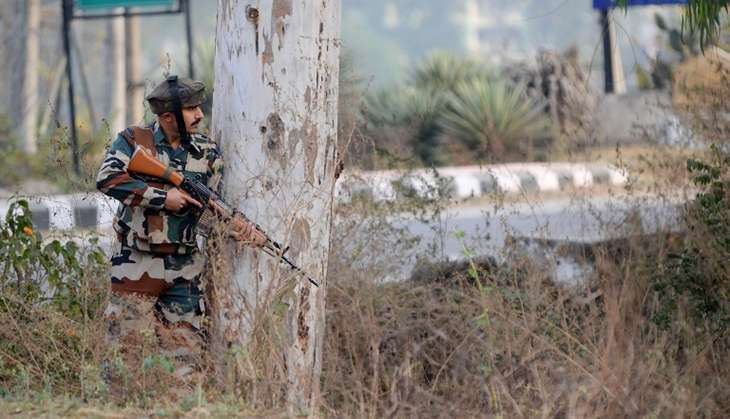 2 soldiers injured as terrorists open fire on army camp at Nagrota Photo: AFP Photo
Seven soldiers were killed in a terror attack on army base camp on 29 November near Jammu in the town of Nagrota & Samba.
Among the seven soldiers killed, two were officers. According to media reports, the armed men in police uniforms entered the base camp in Nagrota before daybreak with guns and grenades and forced their way in.
The attack is reminiscent of January's deadly strike on an air force base in Pathankot and comes just two months after 19 soldiers were killed by Pakistani terrorists at an army camp in Uri.
Firing began at Nagrota at around 5:30 am this morning when the terrorists attacked the Army unit. According to reports, bodies of three terrorists have been recovered in Ramgarh area of Samba but the exact number of terrorists involved in the fidayeen attack is still not known.
The battle went on for several hours, which involved a hostage-like situation with 12 soldiers, two women, and two children being held captive. All were rescued, the army spokesman said.
After examination of terrorists' bodies, three AK 47 rifles, 20 AK magazines, 16 pistol rounds, 31 grenades and other ammunition were recovered from the terrorists.
--with agency inputs