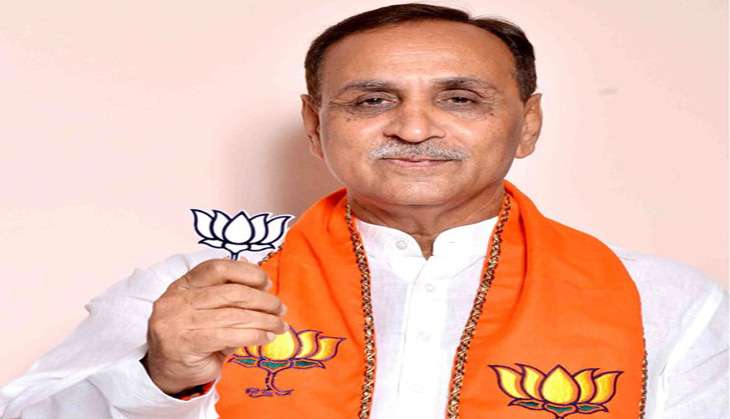 The idea of 'Twitter Townhall' seems to have backfired for Gujarat Chief Minister Vijay Rupani as Twitterati today trolled him for being unresponsive towards his own initiative.
Rupani had decided to host a first-of-its-kind interaction session today with the public on Twitter to respond to questions related to the state government.
The Townhall was scheduled to start at 10 am. However, till 12:30 pm no response from the Gujarat CM infuriated Twitterati. And this is when CM Rupani was trolled.
Twitter Town Hall was a phenomenal success. Such interactions strengthen democracy. I thank all the participants.

— Vijay Rupani (@vijayrupanibjp) September 23, 2016
The Gujarat CM expressed his gratitude on Twitter and said the Townhall was a success. However, irked with his 'blatant lie', twitterati lost its cool and asked him when did he interact and how was it a successful interaction!
Interactions? Where did it happen? #AskVijayRupani https://t.co/Z2e9VfLrD5

— Anirudh! (@aniwoodh) September 23, 2016
@vijayrupanibjp #AskVijayRupani Are you fake? why are u playing with people? where is your answer.? show me the link or proof of ur ans

— komal patel (@komal2490) September 23, 2016
@vijayrupanibjp lol, have you answered the tweets through patanajli mobile. Not single tweet on your TL on #AskVijayRupani

— Parvez Ahemad (@parvezkahmad) September 23, 2016
@vijayrupanibjp It was one way communication Sir. Never seen ur reply of any questions asked! Success ! How..!

— Bhargav Trivedi (@BhargavTrivedi) September 23, 2016
Success ? how u told that ? Where r the answer @vijayrupanibjp ? I din't get my answer. It's democracy then u should give my answer.Jay Hind

— Akash Patel (@akashpatel20194) September 23, 2016
.@vijayrupanibjp cud nt ans questions on #AskVijayRupani coz his Tailor urgently invited him to come for trial of his new RSSorg">@RSSorg uniform

— Vinay Kumar Dokania (@vinaydokania) September 23, 2016
Some users were irked with this, some, however, praised the CM's initiative and some highlighted the state's problems.
This is for the first time, A CM has come forward to address people's question directly,
Thank you @VijayRupani Ji. #AskVijayRupani

— Ravi Jangid (@helloravijangid) September 23, 2016
First CM in India to take the initiative of interacting with people through #TwitterTownhall . #AskVijayRupani

— Pankaj Shukla (@iPankajShukla) September 23, 2016