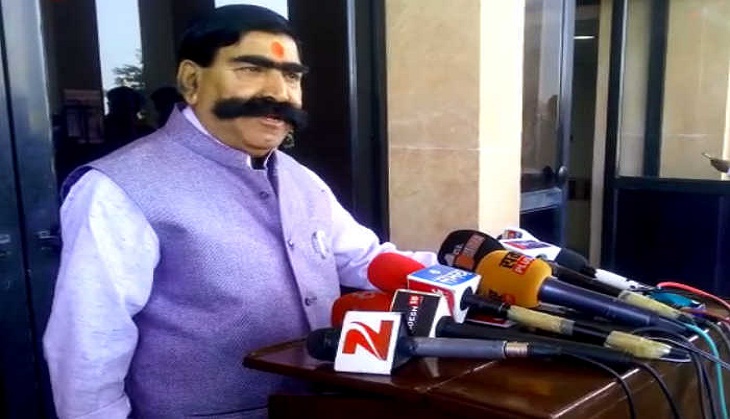 BJP MLA Gyandev Ahuja, who made headlines recently for his now-infamous 'condom counting raid' on the JNU campus, has made yet another bizarre claim.
The MLA has declared that he accepts black money and uses it to fund 'noble' causes. His remarks come even as the NDA government grapples with allegations of inaction on the black money issue.
Ahuja claimed that he uses the illegitimate money that is offered to him for causes such as the maintenance of temples, cow protection schemes and organising weddings for poor families.
He made the comments during an interaction with journalists at the Circuit House in Alwar on 3 June.
According to a report in the Indian Express, when asked if politicians accept black money, Ahuja was quoted as saying, "I said yes, all the time. But when it is offered to me, I don't use it personally. People who offer it ask whether they should donate it to the party, but I tell them the party has enough funds".
He also claimed to issue donor receipts for the causes he supports using the illegitimate money.
His controversial statements caused quite a stir, with #Rashtravadi_kaaladhan trending on Twitter. Twitterati lashed out at the BJP MLA. Take a look:
Very good thinking by BJP MLA taking bribe for innocent people not for himself, brave man brave thinking. Ek Hajmola sir #राष्ट्रवादी_कालाधन

— Aapka Rauf (@aapkarauf) June 6, 2016
RT rjdevenderkumar: Let's not pay tax and instead do the society good ourselves?#राष्ट्रवादी_कालाधन

devendr40836856 Nisha0202sharma A

— Chacha Choudhary (@BudbakChacha) June 6, 2016
Gyandev Ahuja counts condoms, blames Nehru for rapes, now admits to taking black money to 'save cows'

the ultimate Sanghi Superhero, i see

— Neha Shaji (@nehrwho) June 5, 2016
Unbelievable. BJP MLA Gyandev Ahuja (aka Condom Ahuja) OPENLY ADMITS to accepting black money and justifies it.... https://t.co/Gh0x36iOq1

— Seshadri Kumar (@KumarSeshadri) June 5, 2016
After completing Entire PHD in Counting #Condoms, BJP MLA Gyandev Aahuza begins new course" Cowrruption".
#राष्ट्रवादी_कालाधन

— Brt Ram Meena (@reach_Rajasthan) June 6, 2016
#BJP's condom counting MLA Gyan Dev Ahuja is a true #nationalist because he spends 'black money' only on 'noble causes' -- not on condoms.

— Sushovan Chaudhuri (@mesushovan) June 5, 2016