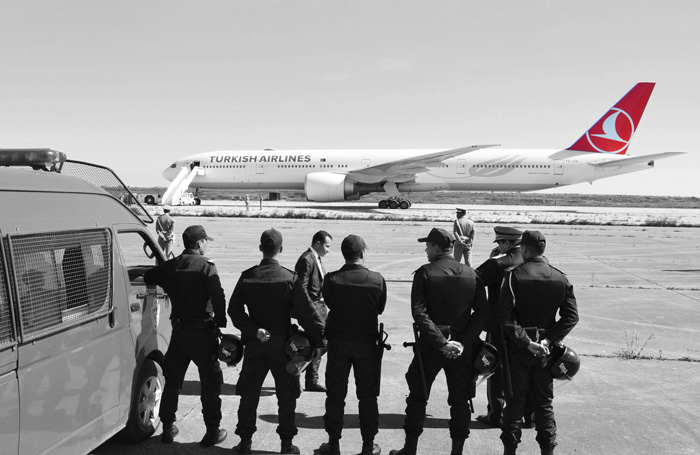 A Turkish Airlines flight carrying 148 passengers made an emergency landing following a bomb hoax in New Delhi's Indira Gandhi International Airport. Airbus 33O was flying from Bangkok to Istanbul.Here is a blow by blow account of the turn of events that sparked off a major security concern -
1. Three hours into the flight, around 1pm, the pilot was intimated about the bomb threat.
2. The threat message was written with a lipstick on a mirror in the flight bathroom that read, "bomb in cargo hold [sic]".
3. A crew member spotted the message while the aircraft was in Indian air space. The flight was over the city of Nagpur when the pilot raised an alarm and informed the air traffic control of the city about the message.
4. Delhi Police gave him the permission to land in the national capital. Around 1:40 pm, the plane landed in Delhi, 40 long minutes after the alarm was raised.
5. The plane was inspected in an isolated area of the airport. The Indian security forces combed the plane for signs of explosives. All passengers on board were evacuated safely.
6. No explosives were found. Intelligence and security officials questioned the passengers. Their baggage was checked as well.
The government-run Turkish Airlines is Europe's fourth-largest airline and has been facing a series of bomb threats since April. Incidentally, all these threats have proven to be false.