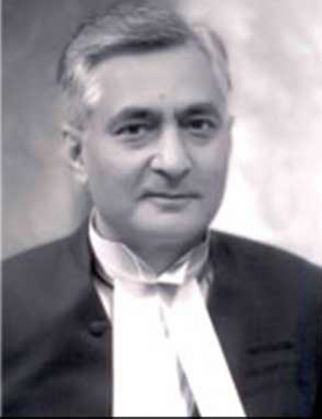 Justice TS Thakur today took over the position of the highest judicial post in the country from Chief Justice HL Dattu.
His name was recommended by Justice Dattu on 18 November and today he sworn in as the 43rd Chief Justice of India.
Who is Justice TS Thakur?
According to the Supreme Court website, the 63-year old Supreme Court judge was enrolled as a Pleader in October, 1972 and joined the Chamber of his father Late Shri D.D. Thakur, a leading Advocate and later, a Judge of High Court of J & K.
He practised in Civil, Criminal, Constitutional, Taxation and Service matters in the High Court of Jammu & Kashmir. He served as the Delhi High Court judge in July 2004 and became the chief justice there in 2008.
He took over as Chief Justice of the High Court of Punjab and Haryana on August 11, 2008. He was elevated as Judge of Supreme Court and assumed charge on 17.11.2009.
He has his task cut out
His appointment comes even as the Supreme Court struck down the National Judicial Appointment Committee Act, an alternative to the collegium system mooted by the Narendra Modi government.
However, in the same judgement the Court also accepted that the decades old collegium system wasn't free of fault and needed to be more transparent. All appointments of judges have stalled till a five-judge bench comprising Justices JS Khehar, J Chelameswar, Madan B Lokur, Kurian Joseph and Adarsh Kumar Goel decide on reforms needed to the existing collegium system to make it more transparent.
Thus, the biggest challenged the new CJI would face is vacancies. According to a Times of India report, almost 400 posts of judges are lying vacant from a total sanctioned strength of 1,017 judges.
After quashing the National Judicial Appointments Commission (NJAC) and reviving the collegium system, the Supreme Court on Tuesday said the appointment of new judges will remain on hold until it works out what needs to be done to reform the scheme for appointing judges which has been widely criticized for lacking transparency.