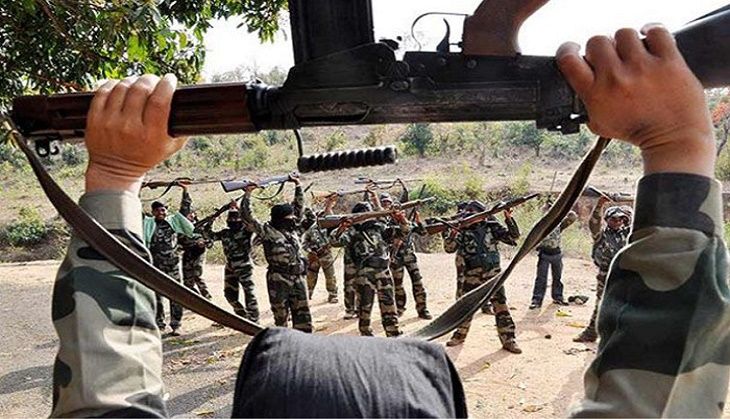 Balkeshwar Oraon alias Bada Vishal, one of the most dreaded Maoist leaders in Jharkhand, surrendered before DGP DK Pandey at the police headquarters on Thursday.
Oraon had 76 cases against him in Jharkhand and Chhattisgarh, and a reward of Rs 25 lakh on his head. He was considered the second-in-command of Jharkhand's Maoists, after Arvind Ji, says The Indian Express.
DGP Pandey said Oraon's surrender would be a blow to the Maoists, and would help motivate young people to avoid guns.
Oraon was part of the January 3 Latehar attack, in which a team of CRPF personnel were ambushed, and their bodies used as booby traps. Four villagers and 10 security personnel died.
He was special area committee member of the Bihar-Jharkhand-North Chhattisgarh of the CPI (Maoists) for more than six years. Of the 76 cases against him, 37 cases were in Latehar district and 17 in Garhwa district, both in Jharkhand, and 22 were in Chhattisgarh.
According to the Jharkhand government's surrender policy, Oraon's family will get the reward money of Rs 25 lakhs, and he will be incarcerated in the Hazaribagh open jail. He will also be provided with a lawyer to fight his cases.
"Oraon was also involved in extracting levy, besides recruiting youngsters. Now that he has surrendered, we hope many of the youngsters who took up guns under his influence will follow suit," said IG (Operations) MS Bhatia.