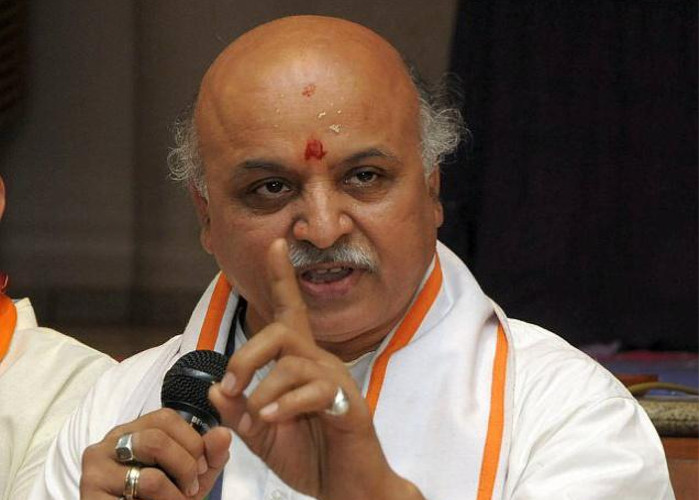 While talking about the ongoing fracas at the Jawaharlal Nehru University, Dr Praveen Togadia, the International Working President of the Vishva Hindu Parishad, said that the government should first stop anti-national activities in Kashmir as otherwise in no time it will spread to other parts of the country.
Talking to the media during his visit to Rajkot on Thursday, Togadia said, "On every Friday in Kashmir, the Pakistan flag is being hoisted and anti-national slogans are being raised. In such a situation, the government should tackle these activities first." He added that the government has always failed in taking timely action in
Kashmir, therefore, anti-national activities are spreading like an infectious disease.
"If timely action is not taken, the disease will in no time spread in Ahmedabad and Rajkot. Such activities should be banned first without any political motive," he stated.
Togadia also said that a case should be filed against anyone indulging in anti-national activities, without any bias. "And hearing of such cases should take place in Ahmedabad or the Mumbai court," he emphasised.
When asked about Rahul Gandhi's visit to JNU, Togadia evaded the question saying it's not a matter of politics and he will not say anything on it.
He then went on to say that there should be a special act for the construction of the Ram Janmabhoomi Temple.