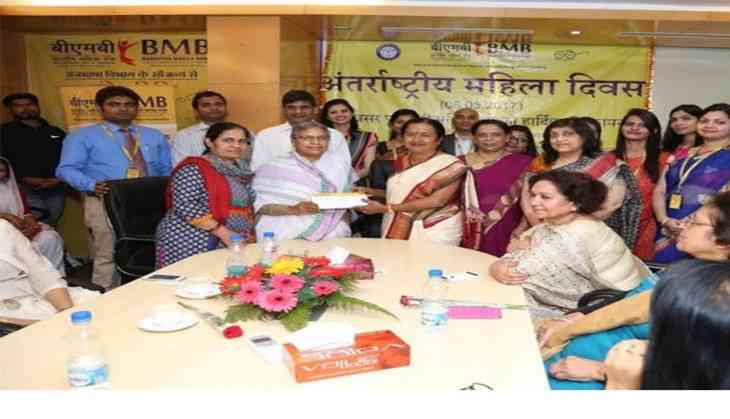 Bharatiya Mahila Bank (BMB) sanctioned loan to 1000 women entrepreneurs for various income generating economic activities across the country on the eve of International Women's Day.
With the vision 'Empowering Women Economically,' BMB organised a workshop to encourage women entrepreneurs at the Registered Office of the Bank in Delhi.
Addressing the gathering, S. M. Swathi, Executive Director of BMB Ltd, emphasised on the need for women to be self-reliant. She highlighted the importance of women entrepreneurship for the growth of our country and BMB's contribution through the various women centric products, MUDRA loans, SME loans facilities etc.
"The Bank offers special discount to women entrepreneurs and women customers," she added.
The Bank is focusing on the entire pyramid of Indian women; special attention is given to economically neglected, deprived, discriminated, unbanked, rural and urban women to ensure inclusive and sustainable growth.
The Bank with a team of professionals with rich experience and expertise has designed and developed new products and services to suit the needs of women of all segments including Self Help Groups, women entrepreneurs, salaried women, HNIs and Corporates.
On this occasion to further encourage women entrepreneurship, the bank entered into an MoU with Federation of Indian Women Entrepreneurs (FIWE) and Beauty and Wellness Sector Skill Council (BWSSC).
It will encourage training, counselling and skill development of women through lending by BMB which is in line with 'Make in India' programme. Bank also donated a part of its furniture to Mahila Chetna Kendra (Regd.), women charity organisation as a part of CSR activities.
-ANI