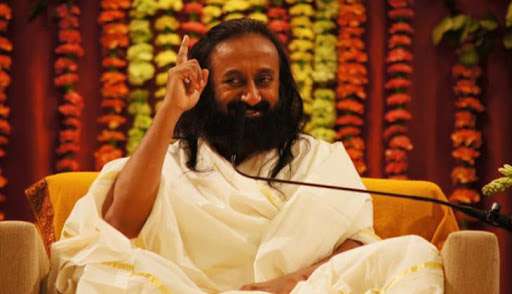 Art of Living Foundation head Sri Sri Ravi Shankar has said that the nation must work together to ensure that Punjab is made drug-free.
During a meditation session at the Paraplegic Rehabilitation Centre (PRC) on 10 June, he said, "It is important to make Punjab drug free. In the present situation in Punjab, everybody should come forward to make the state drug free and save the youths of Punjab."
He also appealed to everyone to keep yoga above politics and participate in the event on International Yoga Day in Chandigarh in which Prime Minister Narendra Modi will also participate.
Ravi Shankar emphasised the importance of Yoga for every individual irrespective of cast, creed or social status and said people should not drag religion into yoga.
He said that yoga is not just asanas or physical exercise rather its a complete science which provides us techniques to lead a stress-free life.
On the occasion of International Yoga Day, Lt Gen K J Singh, GoC-in-C of Western Command said an effort will be made to bring Prime Minister Narendra Modi to the PRC and interact with the bravehearts.
He said that a sports complex is going to be inaugurated shortly at the PRC complex for the fitness of its inmates.
--PTI