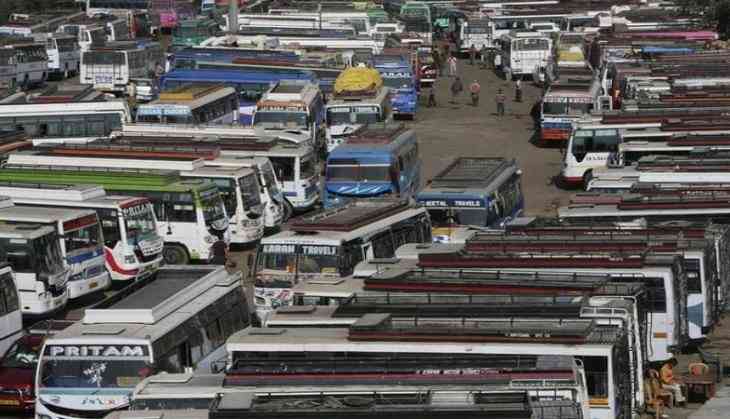 Most buses continue to stay off roads as the transport strike in Tamil Nadu continues for the second day.
The staff unions of State Transport Corporations announced protest in bus depots for seeking early disbursal of retirement benefits and finalizing the 13th pay revision for serving employees.
State Transport Minister M.R.Vijayabhaskar viewed the protest as politically motivated as he reviewed the alternate arrangements of early buses made by the transport department. Neighboring districts have contributed private buses for Chennai.
He also said those with driving and conductor licenses would be appointed in bus depots on a temporary basis in all transport corporations to resume the halted bus operations.
Rs 496 crore has been promised by the Transport Minister as a part of retirement benefits in the following two days while the rest is expected to be paid in phases.
Southern Railway has also announced special unreserved train services in some long distance routes besides augmenting the Chennai suburban train services to ease the situation.
Talks called by State Labour department Special Commissioner Yasmine Begum on Monday, also could not take place due to officials being engaged with making alternate arrangements.
-ANI