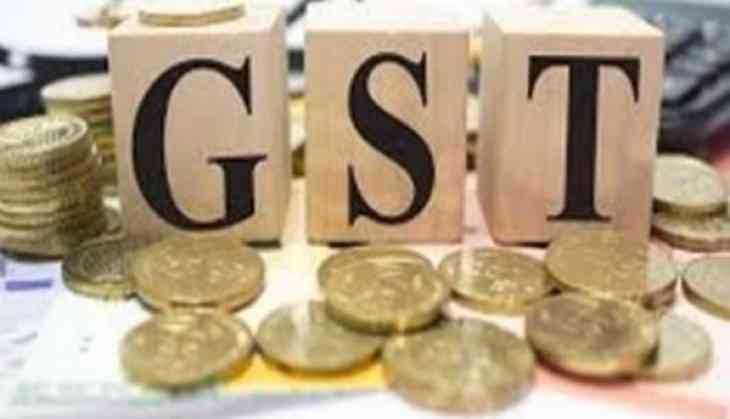 TN Assembly passes GST Bill amidst DMK's ruckus
The Tamil Nadu Assembly on Wednesday passed the Goods and Services Tax (GST) Bill amid a ruckus created by the Opposition Dravida Munnetra Kazhagam (DMK) party over a demand for a discussion on the alleged bribery case involving some All India Anna Dravida Munnetra Kazhagam (AIADMK) MLAs.
Tamil Nadu's Minister for Commercial Tax K. C. Veeramani tabled the GST Bill which was later passed despite strong opposition by the Dravida Munnetra Kazhagam (DMK). DMK leader M.K. Stalin demanded a discussion on a sting operation carried out few days before by an English news channel which shows that jailed AIADMK leader Sasikala allegedly purchased votes of the rival OPS Camp's MLAs for Chief Minister Edapadi K. Palanisamy's February trust vote.
Speaker P. Dhanapal refused to discuss the issue on the floor of the house as it was subjudice.
He further said the issue cannot be discussed also because there was no major proof to substantiate it as it only came out in the media.
Following this, the DMK MLAs showed pamphlets written "MLAs for sale" as a mark of protest against the Speaker's decision.
As the ruckus continued in the Assembly, the Marshalls tried to take the protesting DMK MLAs out of the Assembly.
The DMK MLAs then, led by Stalin, took to the streets to raise slogans against the AIADMK's alleged bribery case.
A sting operation by an English news channel had revealed that some of the AIADMK MLAs were offered cash and gold by the rival Sasikala camp to support Chief Minister Edapadi K. Palanisamy in the February trust vote conducted in Tamil Nadu Assembly.
Palanisamy won the trust vote held in the state assembly on the back of support offered by 122 AIADMK legislators.
South Madurai MLA Saravanan, who had deflected to the former Chief Minister O Panneerselvam faction, admitted on camera that Sasikala camp offered him money between Rs. 2 crore to 6 crore for his support.
Now, Tamil Nadu joins the list of the states that have passed the GST Bill. The GST Bill has been unanimously passed in state Assemblies including Delhi, Haryana, Madhya Pradesh, Goa, Maharashtra, Chhattisgarh, Uttar Pradesh, Tripura, Himachal Pradesh and Odisha.
-ANI