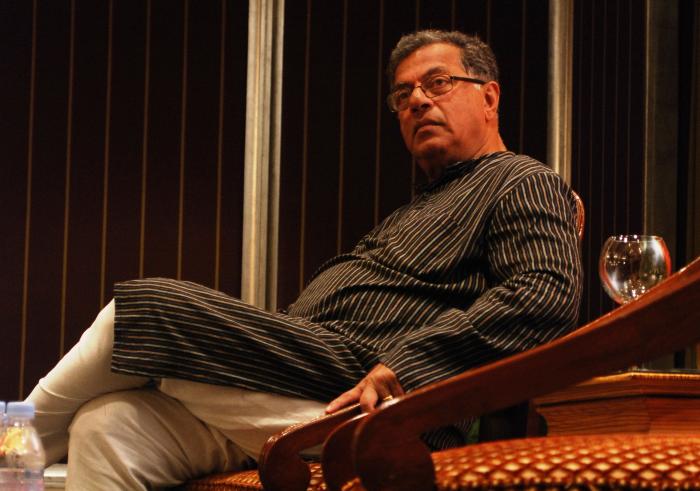 Playwright Girish Karnad has been trying to rename Kempegowda International Airport after Tipu Sultan, for which he has received a death threat, a news daily reports.
Karnad was threatened over Twitter that he would 'meet the same end as MM Kalburgi', the writer who was murdered at his doorstep recently. The tweet posted by an 'Intolerant Chandra', as identified by police, read: "Girish Karnad will meet the same end like kalburgi if he enrages kannadigas by replacing in Kempe gouda (sic) with Tipu Sultan."
The tweet was later deleted. But here's a screen shot.
Tolerant Bhakt who is suggesting that Girish Karnad will meet the same fate as Kalburgi. pic.twitter.com/SFHTJ557aB

- Truth Of Gujarat (@TruthOfGujarat) November 10, 2015
There was also a complaint lodged against Karnad for 'insulting Hindus and the Vokkaliga communityand disrupting social harmony' with Bengaluru Police. Kempegowda belongs to the Vokkaligas.
Karnad had previously said, "I feel that if Tipu Sultan was a Hindu and not Muslim he would have attained the position in Karnataka that Shivaji Maharaj enjoys in Maharashtra." This sentiment was what made him start the move for renaming the airport.
He further said, "Kempegowda was never a freedom fighter. Still, the Bengaluru International airport has been named against him. Instead, it should have been named against Tipu Sultan."
His comments spurred a controversy which resulted in a Twitter apology from Karnad. He wrote: "If anybody has been hurt by my remarks, I apologise.... What will I gain by giving such comments?"