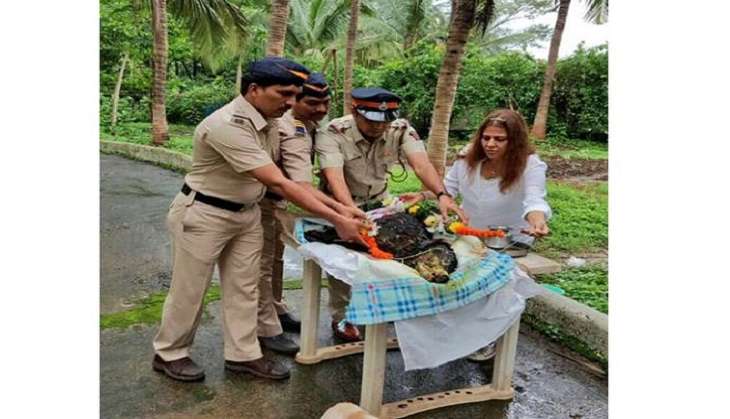 A retired police dog named 'Tiger', who helped police officials in detecting bombs during the 26/11 terror attacks in Mumbai and was on duty for several days outside the Taj hotel in Colaba, has passed away. The 26/11 hero was on 23 July laid to rest in a farmhouse he was living in post-retirement. The black Labrador was suffering from lung infection.
Fizzah Shah, animal activist, whose Fizzah Farms in Virar was home to four 26/11 sniffer dogs-Max, Sultan, Tiger, and Caesar, said the dog was on regular treatment for a lung infection but its condition worsened on Friday night. "It was the most beautiful experience of my life to have our brave soldiers on my farm. I am fortunate," she said.
Shah also recalled that after his childhood buddy and colleague Sultan passed away on the farm, Tiger became lonely. Max had died in April this year.
"After Sultan went away, Tiger got very depressed. When Max went away, these three used to roam around his grave. Caesar is also not keeping well these days. When Tiger died, Caesar just sat down and he was not ready to get up," she said.
Caesar is the only sniffer dog of the 26/11 Bomb Detection and Disposal Squad (BDDS) team left in the farm. Tiger was given a dignified burial in the Virar farms. Tiger's funeral was performed in Mumbai with full state honours. The funeral was attended by other dogs, who stayed on the farm with Tiger, including Caesar.
On 26 November 2008, 10 Pakistani terrorists entered Mumbai from the Arabian sea front and went on a carnage killing and injuring a total of 466 people.
-ANI