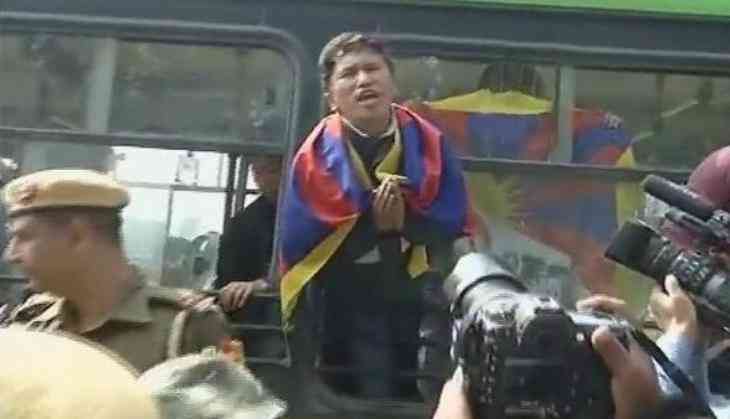 Tibetan Youth Congress activists protested outside the Chinese embassy on the occassion of 58th anniversary of Tibetan Uprising Day in Delhi.
Deprived of Human Rights in Tibet, the activists demanded freedom from Chinese rule.
"More than 140 Tibetans are killed. Tibet is not part of China. We want freedom," one of the activists told ANI.
Police personnel had to interfere into the matter to bring the situation in control.
China occupation of Tibet began nearly one decade before the uprising on 10 March 1959, when troops from the People's Liberation Army invaded the country.
10 March marks the anniversary of the Tibetan National Uprising against the Chinese occupation in 1959. On this date, fearful of plans to abduct the Dalai Lama, thousands of Tibetans surrounded the Potala Palace in Lhasa to offer protection in defiance of Chinese occupation forces.
-ANI