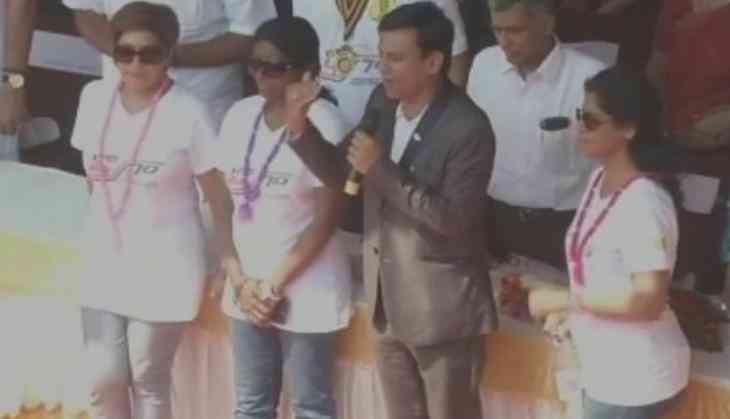 As a part of Rotary Literacy Mission Campaign, three women have started their journey from Coimbatore, covering a total of 24 countries and concluding at London.
Starting from yesterday, the trio would be covering a distance of 24,000 kilometers.
The women will be driving 500 kilometres everyday.
Covering a total of 24,000 kilometres, these women are expected to reach London on 5 June.
'We are driving from Coimbatore to London, covering 24,000 kilometres over a period of 70 days. We are carrying the literacy mission of Rotary across, seeking empowerment and education for girl child,' One of the female drivers, Priya Rajpal told ANI.
The car was flagged off by Tamil Nadu State Urban Development Minister Velumani in the event organised by Rotary Club of Coimabtore Texcity.
The countries which will be covered by the trio include Myanmar, Lyos, Thailand, China, Russia, Central Europe, Poland, and London.
The three travellers will be addressing the Indian diaspora in every country and spread a word about literary mission, girl child education and women empowerment.
'We three women are on the mission of stressing the importance of women empowerment through women literacy. We strongly believe that women can be empowered only through literacy and when women are literate the whole family will be educated, which is good for the society. So, we are driving for a cause,' another driver, Mugambika Ratnam told ANI.
'Nobody in the world should the Indian women are still backward, socially and economically suppressed,' she added.
-ANI