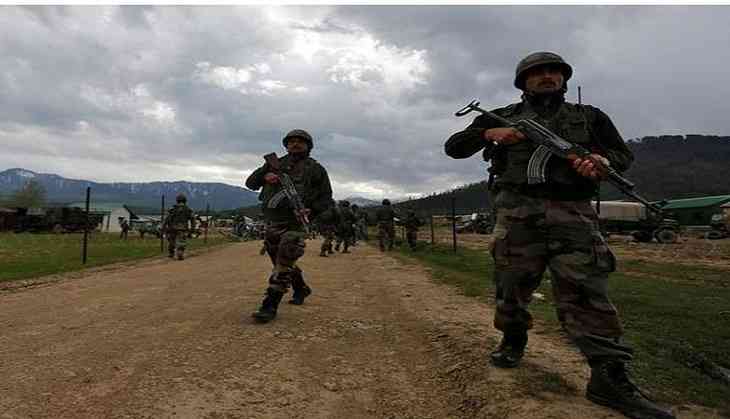 Two out of three LeT militants were killed by Security forces using explosives. The house in Anantnag district where four LeT militants were holed up was blasted using explosives.
"Two militants have been killed whose bodies have been seen under the debris of the house that was brought down to ensure that militants did not escape," an official said.
The official confirmation is still awaited. One of the militants is believed to be Bashir Lashkari, from Kokernag area, carried a reward of Rs 10 lakh on his head and was responsible for killing five policemen and a Station House Officer in Achabal .
The other militant is believed to be Ajad Ahmed Malik alias Tada who belonged to Arwani village area of Anantnag district.
At least three Lashkar-e-Taiba (LeT) terrorists, including Commander Bashir Lashkari, were said to be trapped in a building in the Dailgam village in Jammu and Kashmir's Anantnag district, according to police.
Earlier in the day, a lady identified as Tahira Begam has been killed during the cross firing between the militants and the security forces.
"After receiving specific information regarding presence of militants in Dailgam's Birnhi Batpora, security forces laid a cordon in the wee hours. While the cordon was being laid some militants outside a house fired upon which the security personnel retaliated. In the cross firing one lady sustained injuries and later on succumbed. However, some militants are holed up in the house. Efforts are on to take out the civilians out of this house," police said.
Earlier on June 24, two terrorists, who were holed up inside the Delhi Public School in Srinagar's Panta Chowk, were neutralised by security forces the next day.
-ANI