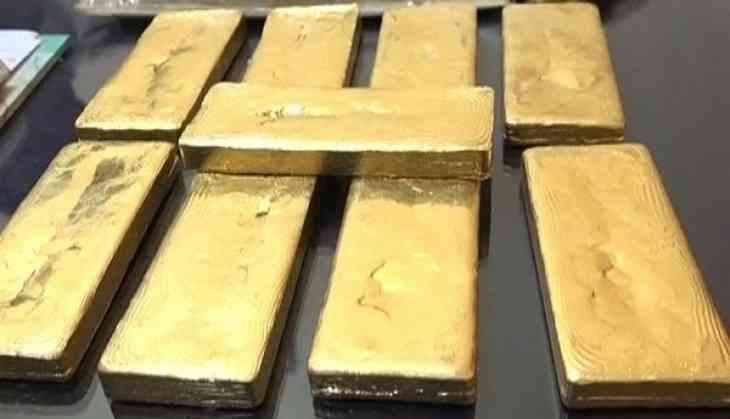 Three arrested with 15 kg gold from Guwahati railway station (ANI)
On 14 April,The Assam Police arrested three persons from the Guwahati railway station and recovered 15 kg gold from their possession.

The police seized gold worth Rs. five crore from the trio - Henlalson Vaiphei , L. Thanga and Lalremsaimi - travelling in the Dibrugarh - New Delhi Rajdhani Express.

In a similar incident, the police late night arrested a person named Rafique Ahmed with 1.5 kg brown sugar from the railway station.

Both cases are being investigated.
-ANI