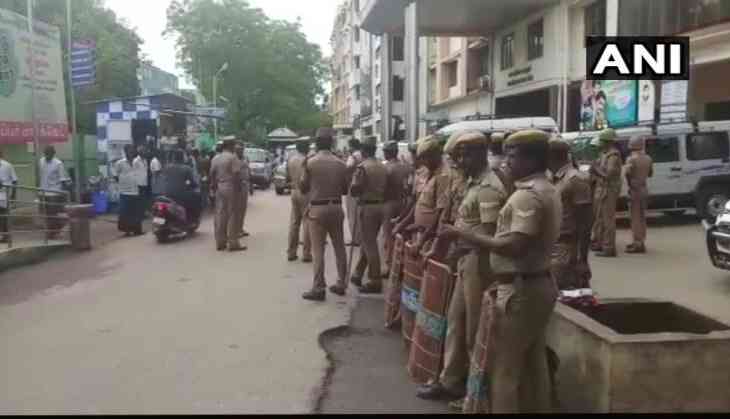 The internet facility was restored in the Thoothukudi district of Tamil Nadu where 13 people were killed during a violent protest against the construction of copper unit by the Sterlite mining industries.
"The internet facility; we are restoring it from tonight, the people can avail the facility without any problem," TK Rajendran, DGP, Tamil Nadu said.
"We assessed the existing situation and the officers and strength deployment, accordingly we are withdrawing some officer and strength but we are keeping adequate strength to take care of peace in entire district. I request people to cooperate in bringing back normalcy in entire district," he added.
Meanwhile, the fishermen from Thoothukudi are demanding the closure of Sterlite Industries.
They alleged that chemical waste from the industry has affected the river and ponds nearby this area because of which their production has gone down.
The people of Thoothukudi have been protesting against Sterlite industries for months. The protesters were demanding a ban on the Sterlite Industries, alleging it was polluting groundwater and various environmental hazards.
The protests took a violent turn on May 22 when police opened fire on the protesters, which has killed 13 people and left 102 injured so far. 67 people have been arrested for indulging in violence.
Left-Wing organisations also held a protest against the deaths and in solidarity with anti-Sterlite protests on May 23.
(ANI)