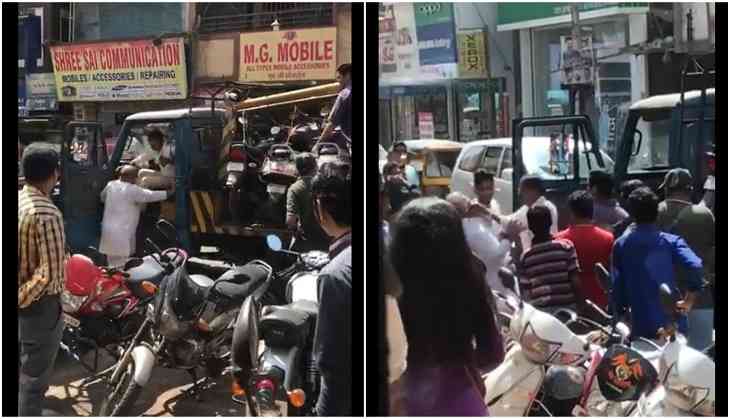 In today's hoch-poch life, the public place is packed with a crowd that gives us a lot of trouble. And when one travel in those jammed and packed places in vehicles then their main concern is to park it in a safe place.
Parking vehicles always give a headache to us. people face innumerable troubles while parking their vehicles and mainly to search a right place to park. If the vehicle is not parked in right place it can be towed by the traffic police, who are always on their toes to tow your beloved two-wheelers.
when we are in rush, we always forget to check the place if it is parking free or parking prohibited while parking our vehicles and that later comes up as our biggest mistake. You might see people running behind traffic police van to save their vehicles. However, we feel bad for them.
Recently, we came across a cruel act done by a traffci police officer who misbehaved with a senior citizen. The traffic police towed the poor man's vehicle and that common man ran behind them and pleaded in front of them to give him his 2-wheeler back. But, the humanity inside that officer was seen to be dead. He got out of his van and cruelly slapped that old man.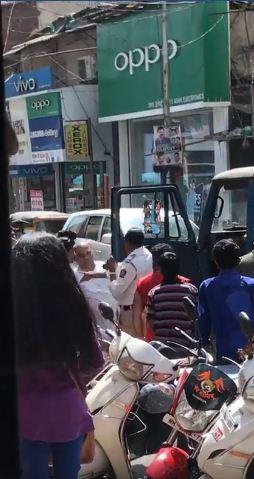 This full incident was recorded and shared on Facebook. This video will make you lose your cool.
This act by a traffic police officer is literally unexpected. Many people wished that officer should be punished for his misbehavior. What do you say?