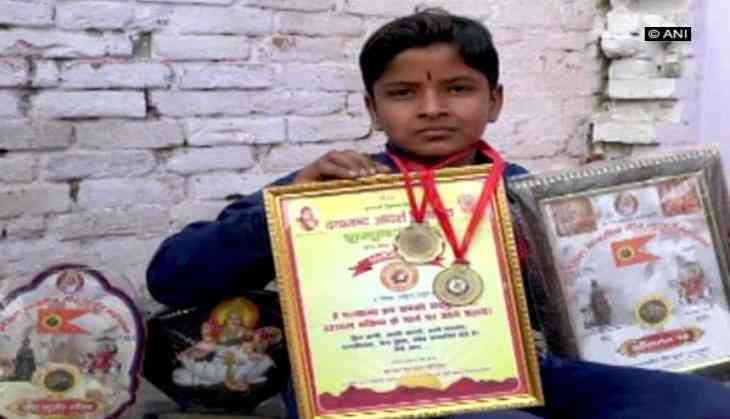 It is rightly said that talent has no age limit and Saharanpur' Chirag is one such example who has proved it.
Chirag, who hails from a small district of Uttar Pradesh, at the age of 12 knows the multiplication tables till 20 crores.
The math wiz kid proudly shows off the medals and certificates he has won in various competitions.
Studying in 8th standard Chirag wants to become a scientist and dream to make the nation proud.
"I want to become a scientist and make my country proud. I also want to call Prime Minister Narendra Modi and Uttar Pradesh Chief Minister Yogi Adityanath to my village," Chirag told ANI.
While beaming with pride with his child's achievement, Chirag's father Narendra Singh said that he will do all it would take to make his son a scientist,
"We are from a poor family but we are ready to do everything to make him a scientist and we wish he makes the country proud," Singh said.
--ANI