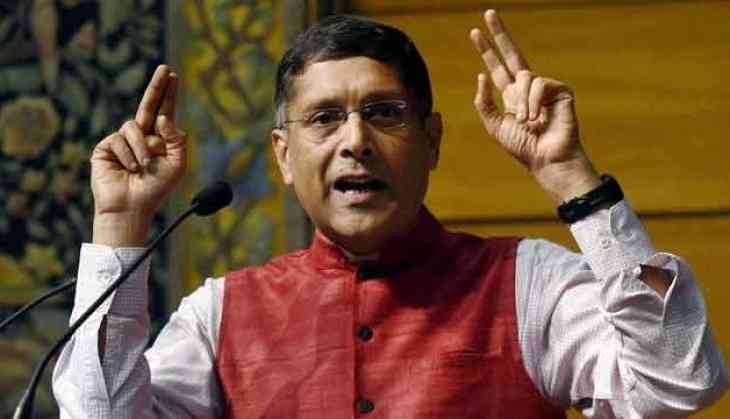 Arvind Subramanian quits as Chief Economic Advisor on Wednesday on family commitments and will move back to the United States in October. Union Minister Arun Jaitley announced the news on Facebook on Wednesday. Jaitley posted a 'Thank You' note on his Facebook page where he paid tribute to Subramanian.
"A few days ago Chief Economic Advisor Arvind Subramanian met me over video conferencing. He informed me that he would like to go back to the United States on account of pressing family commitments. His reasons were personal but extremely important to him. He left me with no option but to agree with him," Jaitley said.
Arvind Subramanian is a senior fellow at the Peterson Institute for International Economics. He was appointed India's Chief Economic Adviser (CEA) in October 2014. Subramanian's term was for three years, which was to end on October 16, 2017. Subramanian had got an extension of one year in September last year.
"Arvind elevated the quality of the analysis and the presentation of ideas for public deliberation in his four 'Economic Surveys'. His documents for four years was treated by several independent critics as one of the best ever produced," Jaitley said.
Subramanian graduated from St Stephen's College, Delhi, and got an MBA from the Indian Institute of Management, Ahmedabad. He obtained M.Phil and D.Phil from the University of Oxford, UK.
Also read: Yoga Guru Ramdev Baba on rape accused Daati Maharaj, "Self-styled godmen or 'Babas' involved in illegal activities should be hanged"