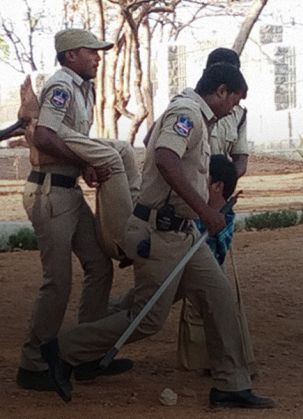 K Chandrasekhar Rao, chief minister of Telangana, said in the assembly on Saturday that he will approach Prime Minister Narendra Modi with the students' demand to sack Hyderabad Central University vice chancellor P Appa Rao.
The assembly had been debating the recent violence at the university, sparked by the return of Appa Rao from leave after he was charged with abetting the suicide of Dalit scholar Rohith Vemula in January, says NDTV.
The CM also said that a senior official will conduct a thorough investigation of the events on campus on 22 and 23 March, when students were arrested and beaten up by the police after they gheraoed Appa Rao at his office and damaged property.
"If any atrocities were found to be committed by police, appropriate will be taken," he said.