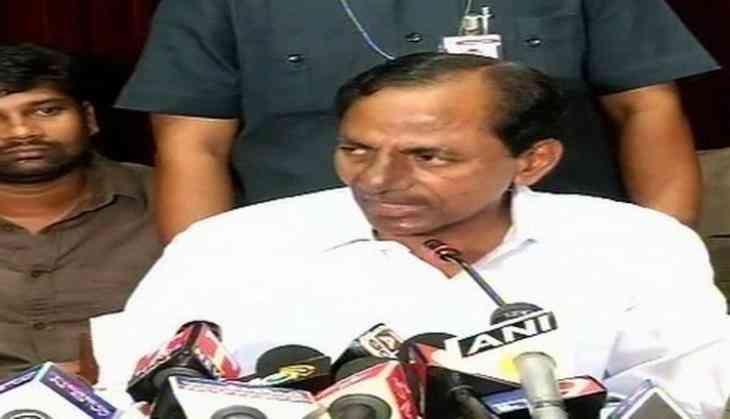 Telangana Chief Minister K Chandrashekar Rao on 9 August visited Shameerpet Mandal of Medchal district and laid foundation stone for development works.
He also participated in a meeting at Muduchintalapally village.
He announced various developmental programs for the villages of Mooduchintalapalle, Keshavaram and surrounding gram panchayats in Shameerpet Mandal.
He also talked about forming a village development cluster for a holistic development and aid that a special development fund has been sanctioned for the same.
-ANI