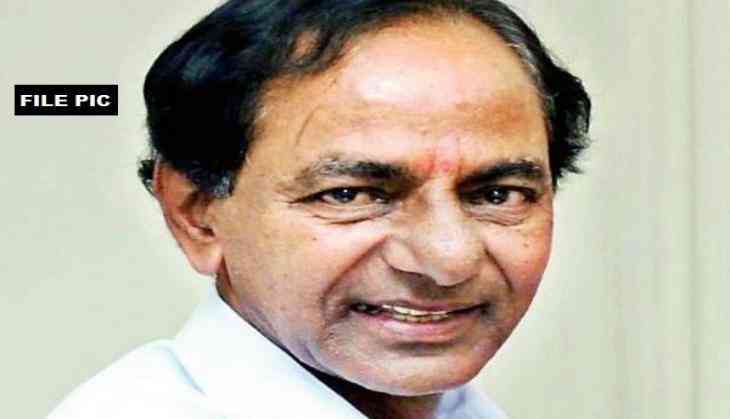 The Telangana CM K Chandrashekhar Rao has filed his nomination for the upcoming polls and declared his assets as Rs 20 crore and said that he is an "agriculturist."
Rao has filed his nomination from Gajwel assembly constituency on Wednesday and had declared his immovable asset worth Rs 20.60 crore, although he doesn't own any vehicle.
Rao had movable asset of Rs 10.40 crore and his wife K Shobha had a movable asset accounting to Rs 94.5 lakh.
Rao, whose party symbol is a car, doesn't own any vehicle and will be contesting the polls on December 7, against the two big opposition parties.
Chadrashekhar had earlier said, as reported by the Moneycontrol, "I took Swamy's (Lord Balaji) blessings before starting the Telangana movement. I always enter the battlefield (elections) with the blessings of the Swamy and you (people). The biggest battle I won is achieving Telangana statehood. With your and Swamy's blessings we are going to win 100 seats (in the upcoming Assembly polls)."
The Telangana election is scheduled for December 7 and the result of the election will be declared on December 11.
The Opposition party has made a grand-alliance to defeat the KCR led Telangana Rashtra Samiti, wherein the Congress party has allied with Andhra Pradesh CM Chandrababu Naidu's TDP and the Communist Party of India for the polls. The Bhartiya Janta Party is going all alone in the elections.
The Telangana Assembly was prematurely dissolved after KCR submitted his resignation from the post of CM to the governor and the election was called in by the Election Commission.
Also read: Watch: Home Minister Rajnath Singh reiterates Shahid Afridi's comment on Kashmir; says, 'Woh Pakistan nahi