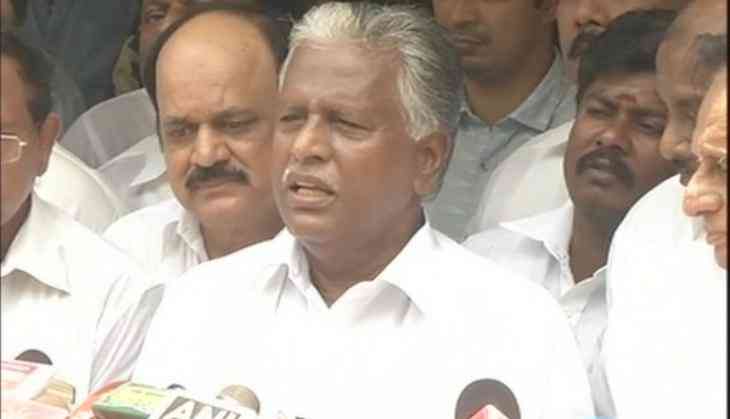 Tamil Nadu: Removal of VK Sasikala posters brings AIADMK rival factions closer (ANI)
The removal of jailed VK Sasikala's posters at the All India Anna Dravida Munnetra Kazhagam (AIADMK) headquarters here has brought the rival factions of the party a bit closer to a merger.
The Tamil Nadu Chief Minister K Palaniswami's camp (EPS camp) on Wednesday removed the posters of AIADMK (Amma) general secretary VK Sasikala and replaced them with cutouts of late Chief Minister J Jayalalithaa.
O Panneerselvam camp (OPS camp) leader KP Munusamy on Wednesday welcomed the development and said that they will talk about the merger'.
'Removal of Sasikala's posters from the AIADMK headquarters is a happy and welcoming step by the EPS camp, said KP Munusamy.
He said, 'If it goes in the same way, we will talk about a merger. We are all brothers from the same family'.
After TTV Dinakaran, Sasikala's nephew was arrested by Delhi Police's crime branch on Tuesday; the AIADMK workers on Wednesday morning pulled down posters and cutouts of Sasikala and replaced them with of Jayalalithaa.
TTV Dinakaran was arrested for allegedly bribing middlemen to get AIADMK's official party symbol for his faction.
-ANI