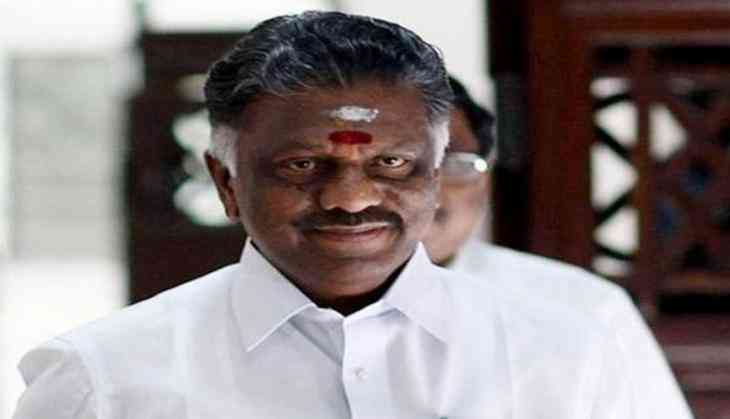 Tamil Nadu political drama: 19 MLAs withdraw support from AIADMK
A day after the two warring factions of the All India Anna Dravida Munnetra Kazhagam (AIADMK) - one led by former Tamil Nadu Chief Minister O Panneerselvam (OPS) and other by Chief Minister Edappady K Palaniswami (EPS) - came together to rework the 'power-sharing deal', about 19 MLAs withdrew support from the ruling party.
The nineteen MLAs are said to be among the 121 MLAs, who supported Chief Minister Palanisamy.
In a letter to Governor C Vidyasagar Rao, one of the MLAs who has resigned said that the Chief Minister "forfeited my confidence and that of the public."
The MLA further wrote that he is withdrawing his support given to Edappadi Palanisamy and asked the governor to intervene and institute a Constitutional process for the same.
He further said that he was elected under the leadership of late J Jayalalithaa, but after her demise had supported Palanisamy at the time of the floor test in order to prove the majority, back in February.
Palanisamy also said, "The government headed by Edapaddi K Palanisamy has been abusing power, has favouritism, misuse of government machinery, and widespread corruption."
The resigned MLA also said that the corruption charges against Palanisamy are "levelled from various sectors vehemently."
He also said, "As Chief Minister of Tamil Nadu, Edappadi Palanisamy is corrupt and encouraging at several levels, which also have caused severe damage to the name of our party."
He further added that in the first week of August, O Paneerselvam had given a press statement where he said that the present Chief Minister is "totally filled with corruptive practice."
The MLA then said, "The statement was made against the government headed by Palanisamy, but within a short span of two weeks, the Chief Minister had included Paneerselvam Deputy Chief Minister in the government."
He further said that this 'reveals' the Chief Minister's favouritism, abuse of power of misusing government machinery to cover up the corrupt practice.
He has hence requested the Governor of Tamil Nadu to intervene.
The MLA said that he supported the Chief Minister back in February on the opinion that he would discharge his duty as a good minister and further said, "Whereas the present situation has arisen that the governance of the state cannot be carried on in accordance with the provisions of the constitute."
Talking on the matter, Opposition party Dravida Munnetra Kazhagam's (DMK) Executive President said, "My information is that three more AIA DMK MLAs have also withdrawn support, making the count of resigned MLAs to 22 MLAs in total. We demand a trust vote."