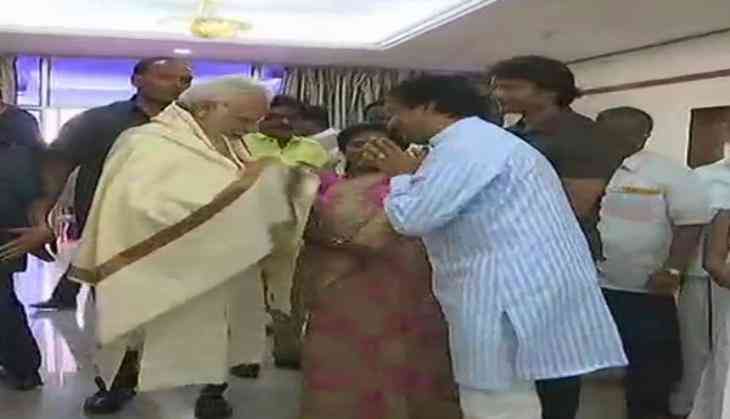 Prime Minister Narendra Modi on 6 November discussed the aftermath of the heavy floods in the state with Chief Minister Edappadi K. Palanisamy and Deputy Chief Minister O. Panneerselvam, and assured support on behalf of the Centre.
The Prime Minister, who is currently on an official visit to the state, discussed the situation arising due to heavy rains and floods in Chennai and other parts of Tamil Nadu with the leaders.
Days of continuous rainfall have brought life to a standstill in Tamil Nadu, and heavy rainfall has inundated residential areas and flooded roads.
At least eight people have been killed, while thousands have taken refuge in relief camps due to the flooding.
Also, schools continue to remain closed in Chennai, Kanchipuram and Tiruvallur today due to heavy rainfall in the region.
On a related note, Prime Minister Modi is expected to visit former Chief Minister M Karunanidhi, as per Bharatiya Janata Party (BJP) leader P Muralidhar Rao.
-ANI