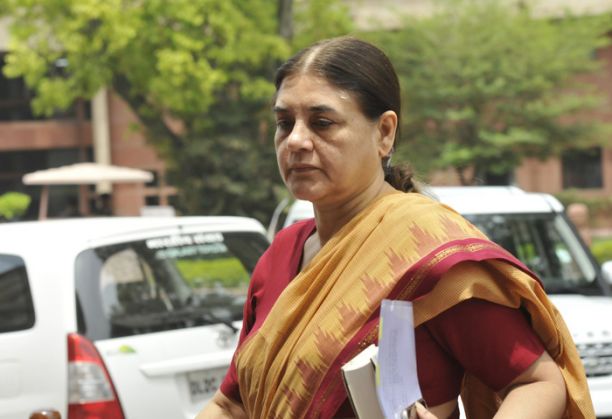 While, on one hand, Prime Minister Narendra Modi was hailed for representing India in #Cop21, Paris, as an environmentally-conscious country without compromising her interests, one of his own ministers back home seems to have contradicted his position. As Modi claimed that India was bearing the brunt of the industrialised nations' contribution to pollution and was not a major contributor herself, Maneka Gandhi made the following statements during an exclusive interview with NDTV -
""It is a question of putting the blame always.the west did it. They may have done it 100 years ago. India is one of the main players in destroying the climate."
"India is one of the main players in destroying the climate. We are the largest producers of methane - we, China and Brazil. Yet, we do not think about methane. Methane is 26 times more powerful than carbon dioxide in creating climate change."
The Women and Child Development minister also stated that she believes that the ongoing flood crisis in Tamil Nadu is due to climate change. She said:
"In Chennai, of course its climate warming, the moment you have the weather change and you have even a one degree difference, it will rain more and more and more. From now, for the next 10 years, it will be raining all the time, more and more in unexpected places. Either we gear up. Nobody has connected climate change with economic disaster. Everybody keeps thinking we can do wonderful things economically but climate change is kabhi kabhi baarish aeyegi (sometimes it will rain)."