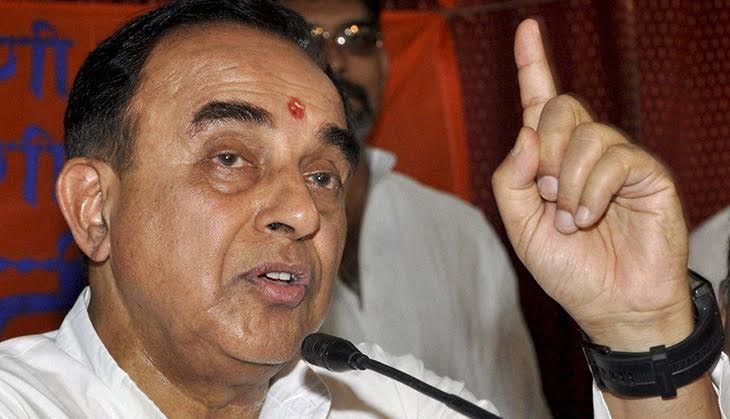 Bharatiya Janata Party's (BJP) recently sworn-in lawmaker in the Upper House, Subramanian Swamy, has challenged the expunging of his comments by Rajya Sabha Deputy Chairman, calling the decision as arbitrary, unreasonable and against the House rules.
On 29 April, the BJP MP said he will also seek breach of privilege proceedings against Leader of the Opposition Ghulam Nabi Azad for "falsely" saying that the UPA government had blacklisted Finmeccanica, the manufacturer of AgustaWestland choppers.
The BJP MP had made certain comments targeting Congress members while speaking on the issue of minority institution and Rajya Sabha Deputy Chairman P J Kurien expunged them following vociferous protests from the Opposition MPs.
He had told Swamy that he was "unnecessarily provoking others" and asked him to refrain from doing so. An unrelenting Swamy tweeted, "I have filed a notice in the RS challenging the expunging of my words by the Dy Chairman since it is arbitrary, unreasonable and against the RS rules."
In another tweet, he said, "Today I will seek to move a Breach of Privilege against Ghulam Nabi Azad for his falsely stating in the RS that the UPA had blacklisted Finmeccanica."