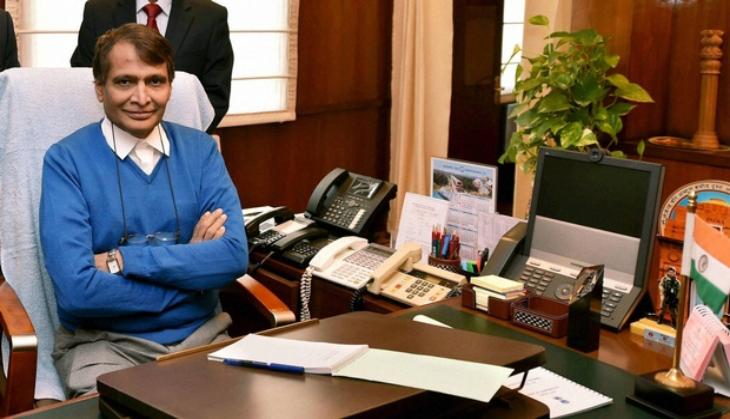 Adding to the exemplary work that he has been doing to improve railway travel, Union Railways Minister Suresh Prabhu has now declared that the Indian Railways will ensure confirmed tickets for all commuters by the year 2020.
In an exclusive conversation with ETV News head Jagdeesh Chandra, Prabhu said he was trying his best to improve and better the service of Indian railways.
"Considering the present situation, I hope the supply and demand of tickets in railways will be met by 2020. This work is challenging looking at the country's population and increasing dependence on railways," Prabhu said.
The Railways Minister also said the Railways was working to enhance its facilities in order to make the journey more comfortable for commuters.
"Technologies will be used as much as possible in the coming days to make the Rail Communication systematic. As of now, the technologies which the Indian Railways is using is undoubtedly the best," he added.
The Minister also expressed his views on the proposed bullet train service between Mumbai and Ahmedabad, saying it will completely change the scenario.
"It will have a positive impact on the economy and will also increase business. The bullet train is equipped with best technologies of the world, for which an agreement has been done with Japan," he said.
--ANI