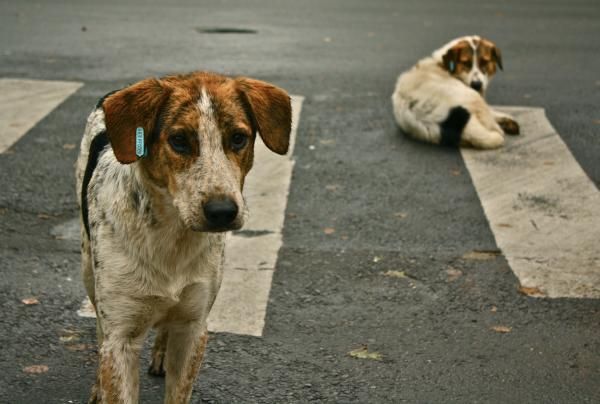 The Supreme Court on 9 March asked the states and the civic bodies to take steps to sterilise and vaccinate nuisance-causing stray dogs under the provisions of the Prevention of Cruelty to Animals Act.
A bench - comprising justices Dipak Misra and Prafulla C Pant - also asked the state governments to file their reports, indicating compliance of provisions of the Act regarding stray dogs, with the Animal Welfare Board within six weeks.
The Board, in turn, will consider the reports and prepare a module to deal the issue, the bench said, adding the Board will have to file their response four weeks after it gets the replies of states.
During hearing, senior advocate Dushyanat Dave, who is assisting the court as amicus curiae, said, "We will have to balance the things as there are instances of deaths due to dog bites."
Dave also said he was yet to come across an instance where an NGO working for animals has come forward to help of victims of dog bites and hence, the need of the hour to strike a balance.
"The stray dogs are healthy and create ruckus," he said and gave example of stray dogs roaming around in Lodhi Garden. Another senior advocate Shekhar Naphade, appearing for a Maharashtra municipality, said the NGOs receive funds, do not do anything and only complain.
The NGOs should be asked to give accounts of their works done for the welfare of such animals, he said. The bench has now fixed a batch of petitions on the issue of stray dogs for final hearing on 12 July.
The apex court is hearing a batch of appeals including those filed by Animal Welfare Board and dog lovers against the decisions of some high courts including the Bombay High Court and Kerala High Court to allow municipal authorities to deal with the stray dogs menace.
"There can be no trace of doubt that there has to be compassion for dogs and they should not be killed in an indiscriminate manner, but indubitably the lives of the human beings are to be saved and one should not suffer due to dog bite because of administrative lapse," it had observed.