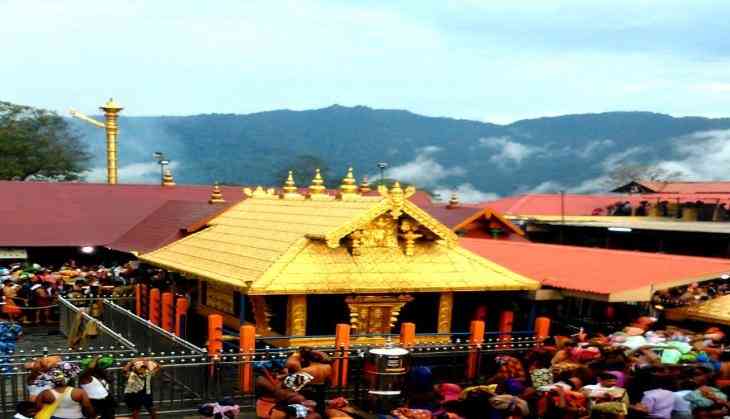 Supreme Court on the traditional ban on the entry of women between 10 and 50 years of ages in the Sabarimala temple, said 'once you open a temple, everyone can go'.
A five-judge Constitution bench headed by Chief Justice Dipak Misra and comprising Justices RF Nariman, AM Khanwilkar, DY Chandrachud and Indu Malhotra is hearing the case.
Women of all ages should be allowed to offer prayers in Kerala's famed Sabarimala Temple, state minister K Surendran said on Wednesday, voicing the longstanding stance of the state's ruling CPM. The Centre was responding to the matter in the Supreme Court, where a ban on the entry of women of all of the ages has been challenged.
In October, 2017, the apex court referred the women ban issue to a Constitution bench, framing five "significant" questions. The main question in these is whether the traditional ban amounts to discrimination against women and violates their fundamental rights under the Constitution.
Also reead: Sidelined Chandan Mitra quits BJP, rumoured to join Mamata Banerjee-led TMC