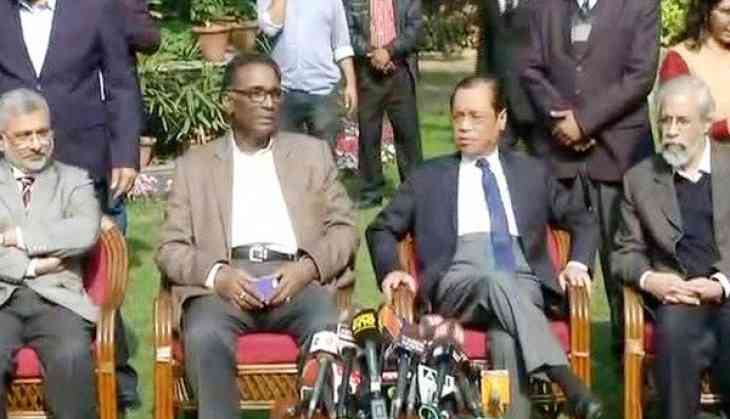 Justice Jasti Chelameswar
After raising the questions on the Supreme Court, senior judge Jasti Chelameswar has already grabbed headlines. This time Chelameswar has raised many questions with the media in front of his fellow judges.
This is not the first time that Justice Chelameswar raised questions. Prior to this, his track record has been famous for his dissatisfaction over the 'Collegium system to Aadhaar and corruption of the judges'. Chelameswar is the most popular judge in the highest court corridors.
In this case, a bench urged the petition to the Chief Justice and asked him to form a proper bench. In this case, the leader led by Chelameswar said that the petition filed before him should hear the bench of five senior judges.
But his order was canceled within a few hours. At that time Chief Justice Dipak Misra was leading a constitution bench. He immediately formed a bench of five judges who canceled the order of Chelameswar.
A few years ago, he was removed from the bench hearing the 2G spectrum scam. In August last year, Chelameswar and another judge had disagreed on the order of a comprehensive bench on procedural issues.
During the tenure of former Chief Justice JS Khehar, Chelameswar refused to be part of the bench, which had heard the issues related to privacy in 'Triple Talaq'.
Khehar appealed to fellow judges to cut their summer vacations so that urgent matters could be settled on time. But Chelameswar took the leave saying that he has to settle some personal work.