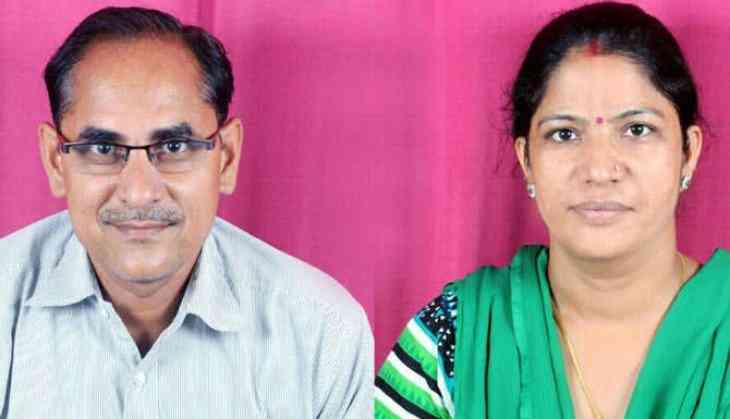 Super 60 of Rajasthan: A teacher couple who provide coaching to the underprivileged
A couple in Rajasthan's Dausa district is offering free coaching, similar to Bihar's Super 30 classes, to help underprivileged students clear competitive examinations. Nishulk Guidance Classes started by Vinod Meena (41) and his wife Seema (39) has been functional for the past six years to help the less fortunate youths in fulfilling their dreams.
The couple, both of whom are teachers in government schools, selects 60 students for each batch after a screening process and prepares them to crack examinations for government jobs. They say they spend Rs 20,000 each month from their salary to pay for the rent of the premises of the coaching premises and the stationery.
"I appeared in the IAS interview thrice but could not crack it. It was after this that I decided to share my knowledge with the youths who are not able to afford coaching classes," says Mr. Meena. His wife says they were dogged by discouragement at every step. "But, every negative statement motivated us. We have not registered the coaching classes and we do not aim to register it as an NGO." Their example has inspired other teachers to contribute to their cause. "I teach students for an hour every day and it gives me immense satisfaction. It fills me with energy in giving back to society," a volunteer faculty, Chandra Prakash Sharma, says.
Man Mohan, who teaches general knowledge to the aspirants, also expressed similar sentiments. "Our classes last for four hours except on Sunday. So far, over 300 students have secured government jobs after attending our coaching classes," discloses Mr. Meena. The students who made the cut are filled with gratitude for the couple's support.
Nishu Singh, who made it as a government teacher, says, "The coaching tips and their simple ways of teaching helped me in getting the job, which otherwise would not have been possible." Posted as a soldier in Indian Army, Ajit Singh Gurjar adds, "I, like several others in tribal areas, could not afford coaching classes. The efforts of the couple have shaped my life. It is a true service to the humanity."