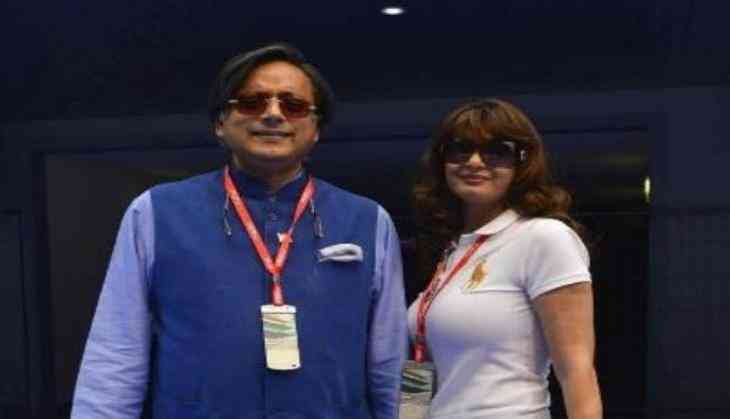 Delhi police have named Congress leader Shashi Tharoor in the Charge sheet in wife Sunanda Pushkar death case in Delhi's Patiala House court. The cops have mentioned the name of Sundanada Pushkar's husband and Congress Thiruvananthapuram MP Shashi Tharoor's name in the charge sheet accused with abetment of suicide in the death of Ms Pushkar. Responding the Delhi cops charge sheet, Congress leader called it 'preposterous and intend to contest it 'vigorously.
Congress's Thiruvananthapuram MP in a couple of tweets responded to the 3000-page charge sheet:
1/2 I have taken note of the filing of this preposterous charge sheet &intend to contest it vigorously. No one who knew Sunanda believes she would ever have committed suicide, let alone abetment on my part. If this is conclusion arrived at after 4+ yrs of investigation, (contd.)

— Shashi Tharoor (@ShashiTharoor) May 14, 2018
2/2) it does not speak well of the methods or motivations of the Delhi Police. In oct 17, the Law Officer made a statement in the DelhiHighCourt that they have not found anything against anyone & now in 6 months they say that I have abetted a suicide. unbelievable!

— Shashi Tharoor (@ShashiTharoor) May 14, 2018
Next date of hearing in the case is 24 May. The Police have filed charge-sheet in under section 306 and 498A, news ANI reports.
Mr Tharoor has also been charged with cruelty in his marriage. Sunanda Pushkar was found dead in a suite of a five-star hotel in south Delhi on January 17, 2014, days after she publicly accused her husband Shashi Tharoor of having an affair with a Pakistani journalist, reports NDTV
according to report, the former union minister, Tharoor was quizzed by the police on the circumstances in which Sunanda Pushkar left him at the Delhi airport and checked into the hotel two days before her death. The couple had allegedly had a disagreement on a flight from Kerala to Delhi.
Delhi police first claimed Sunanda Pushkar, 51, was poisoned, and registered a murder case in January 2015, without naming any suspect.
Also read: Sunanda Pushkar death case: Congress leader Shashi Tharoor charged by Delhi police in wife's death under Sections 306, 498A