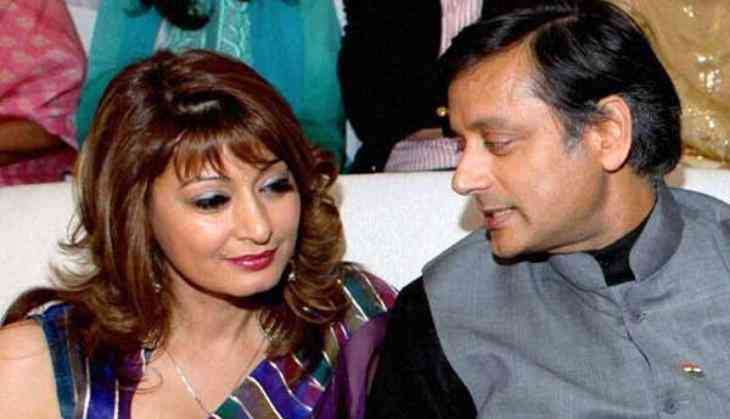 Delhi police have named Congress leader Shashi Tharoor in the Charge sheet in wife Sunanada Pushkar death case in Delhi's Patiala House court. The cops have mentioned the name of Sundanada Pushkar's husband and Congress Thiruvanthapuram MP Shashi Tharoor's name in the chargesheet.
Next date of hearing in the case is 24 May. The Police have filed charge-sheet in under section 306 and 498A, news ANI reports.
Mr Tharoor has also been charged with cruelty in his marriage. Sunanda Pushkar was found dead in a suite of a five-star hotel in south Delhi on January 17, 2014, days after she publicly accused her husband Shashi Tharoor of having an affair with a Pakistani journalist, reports NDTV
Sunanda Pushkar death case: Delhi Police files charge-sheet in Delhi's Patiala House Court. Charge-sheet filed under section 306 and 498A

— ANI (@ANI) May 14, 2018
According to report, the former union minister, Tharoor was quizzed by the police on the circumstances in which Sunanda Pushkar left him at the Delhi airport and checked into the hotel two days before her death. The couple had allegedly had a disagreement on a flight from Kerala to Delhi.
Delhi police first claimed Sunanda Pushkar, 51, was poisoned, and registered a murder case in January 2015, without naming any suspect.
Also read: AMU Jinnah portrait row: AMU should rename after 'Jat king' Mahendra Pratap demands Haryana minister Captain Abhimanyu