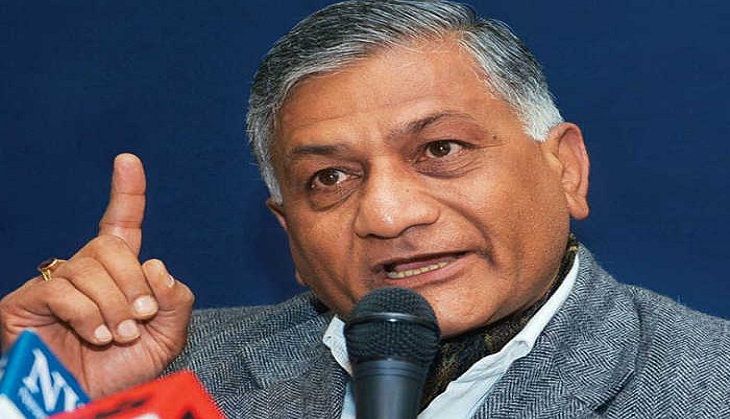 Stressing on the fact that the One Rank One Pension (OROP) scheme should be kept separate from politics, the Minister of State for External Affairs and former Army Chief VK Singh on 2 November said the mental health status of Ram Kishan Grewal, the former Army jawan who was protesting the OROP scheme and allegedly committed suicide on 1 November is, not known.
"See, he committed suicide, nobody knows the reason. OROP has been shown as the reason, but we do not know the status of his mental health. Let the investigation take place. I have already told that OROP should be kept separate from politics," Singh said.
Also Read: Ex-serviceman commits suicide over delay on OROP scheme implementation
He added that most aspects of the OROP have been covered and that if someone complains over a few pennies and the delay of a few years, he should not be indulged.
"It was a demand made 40 years ago and this government has fulfilled those demands. Some money was to be given, which the Reddy Commission is rectifying. If you cannot wait for that, then it is definitely wrong," he said.
Also Read: PM Modi 'lying' about OROP implementation, Ram Kishan Grewal's suicide is proof: Arvind Kejriwal
Ram Kishan Grewal, the former Army jawan had come to the Capital to protest the government's alleged backtracking on the implementation of the OROP scheme.
Also Read: OROP suicide row: Mamata Banerjee miffed over Rahul, Sisodia detention
The 69-year-old Ram Kishan consumed poison even as he and four others accompanying him were waiting to meet Defence Minister Manohar Parrikar to submit a memorandum reiterating their demands on the OROP scheme.
-ANI