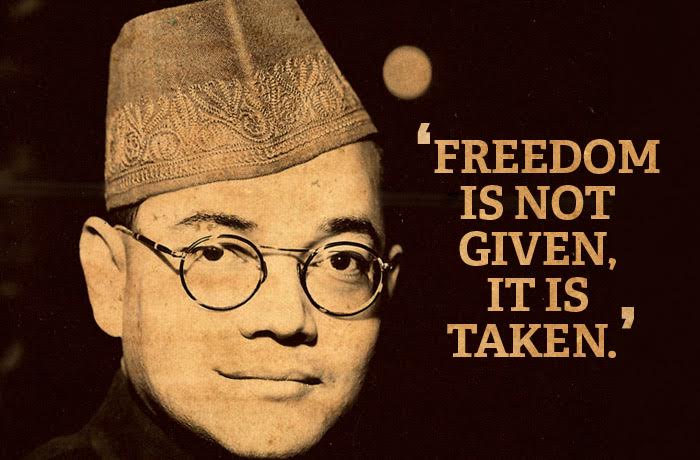 For the generation born in the 90s, the heroic tales of freedom fighter Subhash Chandra Bose have always been punctuated by the never-ending mystery surrounding his "disappearance" in 1945. Even today, 80 years after his death, we are still discussing the events that led to his death or rather his "disappearance".
The debate is still on. In fact, with West Bengal elections just round the corner, his death has become a political hot potato.
While Mamata Banerjee tried trumping the Modi dispensation by releasing 64 classified documents to the state's possession, Narendra Modi too made a big gesture by promising to release the long locked up documents today.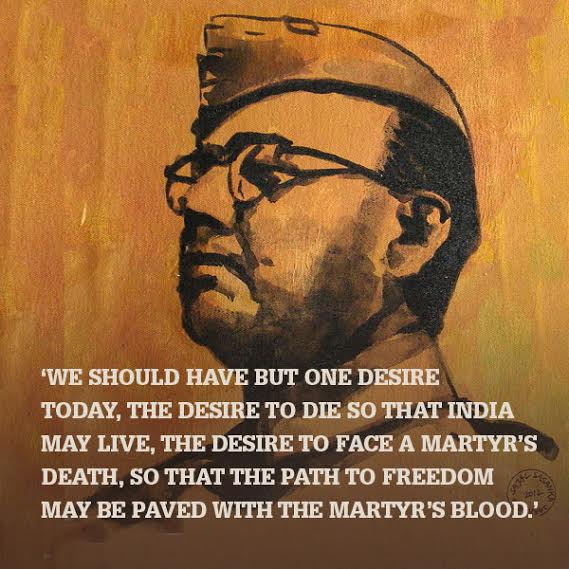 Whether these papers will reveal anything more about his death than what is already in the public domain remains to be seen. But for once, as we celebrate his 119th birthday, let's remember his extraordinary efforts to single-handedly take on the British government through a military attack.
Here's what you should know about his life spanning 48 years, to understand what an exceptional man he was:
Subhas Chandra Bose stood fourth in the Indian Civil Services examination. Bose's love for his motherland was so strong that he resigned from his civil services job in 1921 because continuing as a civil service officer would mean serving the British. After resigning, he returned to India.
Under the guidance of his mentor, Chittaranjan Das, Bose took charge of the publicity of Bengal Provincial Congress Committee and started the newspaper Swaraj. He was elected the President of All India Youth Congress and also the Secretary of Bengal State Congress in 1923.
-Bose opposed Congress' stand in 1928 in favour of dominion status. He passionately upheld that nothing other than complete independence for India was acceptable.
He was jailed in 1930 during the Civil Disobedience movement. His release came about in 1931, after the Gandhi-Irwin pact. Bose was one of the voices that criticised the suspension of the Civil Disobedience movement, especially when Bhagat Singh and his associates were hanged.
Following his arrest under the Bengal Regulation Act and subsequent release due to health grounds, he was banished from India. During his banishment, he set up centres in various European capitals in a bid to promote political-cultural exchanges with India.
Contrary to the popular belief that hails Jawaharlal Nehru as the principal brain behind planning as a means of economic development, it was Bose as the President of Congress who put across the idea of setting up a National Planning Committee in October that year.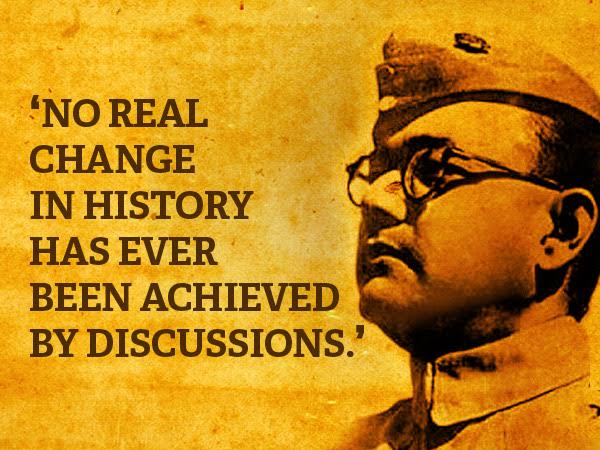 He became the Congress President in 1938 and then again in 1939.
His demand for unqualified 'Swaraj' (freedom) brought him in direct confrontation with Mahatma Gandhi, who was in favour of dominion status -autonomous communities within the British Empire- being given by British to India. Gandhi opposed his Presidency, but in 1939 Bose was re-elected the President, defeating Pattabhi Sitaramayya, who was Gandhi's preferred candidate; such was his charisma and adulation as a leader.
When his powers as the party President sought to be curtailed, Bose decided to resign in April 1939 and formed the Forward Bloc within the Congress.
With the outbreak of World War II, Bose began a mass movement against the use of Indian resources and men in the war. He was put under house arrest. However, on 17 January 1941, Bose in a dramatic move, disappeared from his home and reached Germany. This episode from his life is known as the 'Great Escape'.
He sought the cooperation of Germany and Japan against the British Army. His regular broadcasts from Radio Berlin generated huge interest in India.
Under the Indian National Army, Bose mobilised a number of officers and troops, including prisoners of war, to bring together a contingent to take on the British Raj. His clarion call, "Give me blood, and I shall give you freedom" reiterated his stature as a mass leader.
So immense was his mass appeal that civilians too joined the force. These included barristers, traders, plantation workers - people who had no military training but were united in their dream of a free India, under the leadership of their "Netaji".
In June 1943, he visited Japan to seek the support of the Japanese government in the freedom struggle of India.
On 21 October 1943, he became the commander of the Indian National Army in Singapore and began his military struggle against the British.