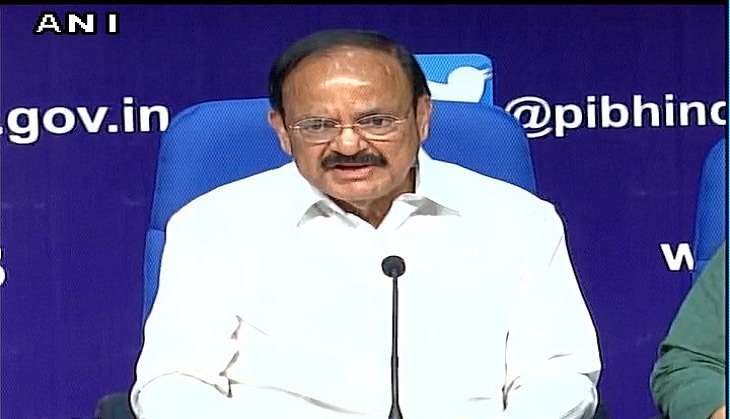 Urging the All India Muslim Personal Law Board (AIMPLB) not to politicise the issue of Uniform Civil Code (UCC), Union Parliamentary Affairs Minister Venkaiah Naidu on Friday said it is high time all communities come together and uphold the dignity of women, irrespective of their religion.
Naidu also urged the AIMPLB not to unnecessarily drag Prime Minister Narendra Modi's name into the matter.
"The people expect meaningful discourse and it's time for all communities to come together to uphold the dignity and rights of women, irrespective of their religion," said Naidu.
"Why are you trying to bring in the name of the Prime Minister and why are you making comments that we are not able to take care of the borders? Why are you politicising the issue? If you want then you can join a political party of your choice. This is not expected from the Muslim Personal Law Board or another religious leader. You have to confine to the issue," he added.
Naidu further questioned the denial expressed by the AIMPLB with regard to debating the issue of Uniform Civil Code.
"What is the objection? I don't understand, you join the debate, let there be a debate, you put forth your point of view," said Naidu.
"The government wants a debate across the country. There are three issues - first is gender justice, second non discrimination, third is need of women. These are the issues, debate and discuss them. Why are you becoming political?" he asked.